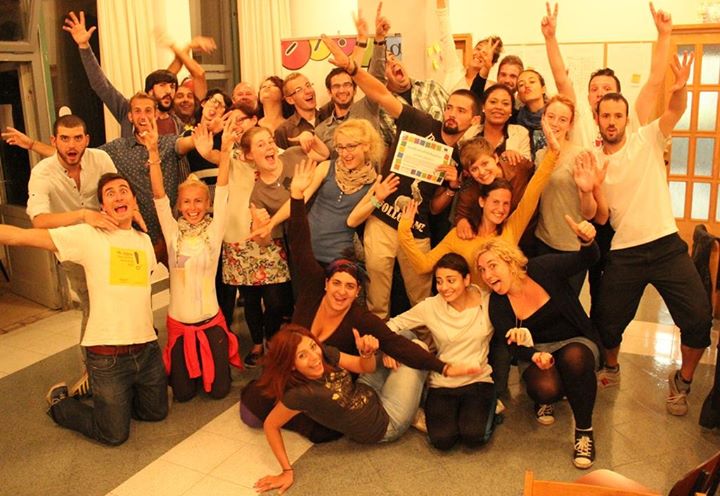 Volunteer for the European Voluntary Service (EVS) "Community Agents" Long-term project – Croatia
Deadline: March 25, 2015
The European Voluntary Service (EVS) allows young people from age 17-30 years to volunteer in another country for a certain period. The EVS "Community agents" is a great youth opportunity for active engagement by meeting challenges, developing new knowledge and life skills in order to improve their social and professional paths. Participants from different backgrounds and different countries will build solidarity between local and international communities and promote volunteerism as a tool for social cohesion, peace building and participatory development. Objectives of the project are to empower and encourage youth to act as multipliers in a local community with non formal education, volunteerism, cultural differences and EU citizenship as a generative engine for self-development and leadership. Volunteers are welcome to suggest their ideas, activities and projects for youth. EVS mission is to establish good contact with volunteers, and to respect everyone needs. EVS can be short or long term, but up to maximum 12 months. If the a volunteer uses short-term volunteering up to 2 months, then can use the remaining period of 10 months for long-term volunteering, but if decide to try long-term volunteering, then the short-term volunteering cannot be used.
Alfa Albona Youth association has accreditation for sending, receiving and coordinating volunteers within this program. As a sending organization, Alfa Albona's purpose is to prepare volunteers for projects in a foreign country, getting to know the rules and their responsibilities and provide them support during and after the conclusion of the project.
Roles of volunteers
Volunteers will be involved in:
Graphic design – making promotional materials (logos, flyers, posters …) and illustrations, creating and designing websites and blogs, creating and facilitating workshops for young people on the subject of graphic design and drawing.
Activities for young people – making various workshops and activities for young people, helping with studies and surveys, assisting in the daily work of the association and in the mobility programs (exchanges, trainings), participation in different local volunteer initiatives, promotion of volunteering, preparing and implementing volunteer activities with local volunteers.
Information and Marketing – promotion of association activities and of EVS programme, collecting information and news for the website and social media, recording and editing short movies and teasers (for summer festival, exchanges, trainings, camps, EVS…), helping with Eurodesk activities and writing articles for European youth portal, making guerilla marketing for different projects.
International Youth Summer camps – preparation and making of the summer camp (making the garden, kitchen place, helping with making furniture, putting up the tents…), cleaning the environment, during the camp helping in the kitchen (cooking and serving meals) and helping with activities of the summer camps.
Other activities – distributing flyers, writing projects, doing workshops of foreign languages (volunteers learn local people their language), helping with decorating and painting student dormitory, creating a database for various areas, presentation of program activities of the association, doing crow funding, inter generation solidarity (helping with workshops for elderly people), doing theater plays for high school pupils and for young people with disabilities.
Location: Croatia
Benefits
Volunteers will be sponsored with the follwing:
Travel expenses,
local transport,
health insurance,
Croatian language course,
visa as well as accommodation and utilities,
EUR 140 money allowance for food
EUR 90 pocket money per month
Volunteers who apply will be placed in their own flat near the office with the possibility to spend some time in the campsite during the summer where international summer camps are taking place.
Eligibility
The call is open to young people from 20 till 30 years coming from Portugal, Finland, France, Cyprus, Germany, Spain and Portugal who want to work on self-development.
Volunteers should have a mature, open-heart personality.
Volunteers should believe in and enjoy working with and for young people.
Volunteers should be enthusiastic, self-motivated, self-reliant, responsible, tolerant and open-minded volunteers.
Volunteers should be interested in children and youth work, youth politics, art and culture and youth information work –
Volunteers should be willing to participate in the social and community life.
Volunteers should be interested in creating and implementing projects, initiatives, activities for youth.
Volunteers should be interested in different cultures and in intercultural learning.
Volunteers should be able to work and relate to other young people with fewer opportunities and willing to develop activities with sense of responsibility
Volunteers should be willing to share their experience and culture
Volunteers should have good knowledge of English language
Volunteers should be willing to spend time in the campsite
How to Apply
All interested volunteers are expected to send their CV and motivation letter to e-mail address: [email protected] with the title "EVS Community agents".
For more information, visit Alfa Albona Youth Association