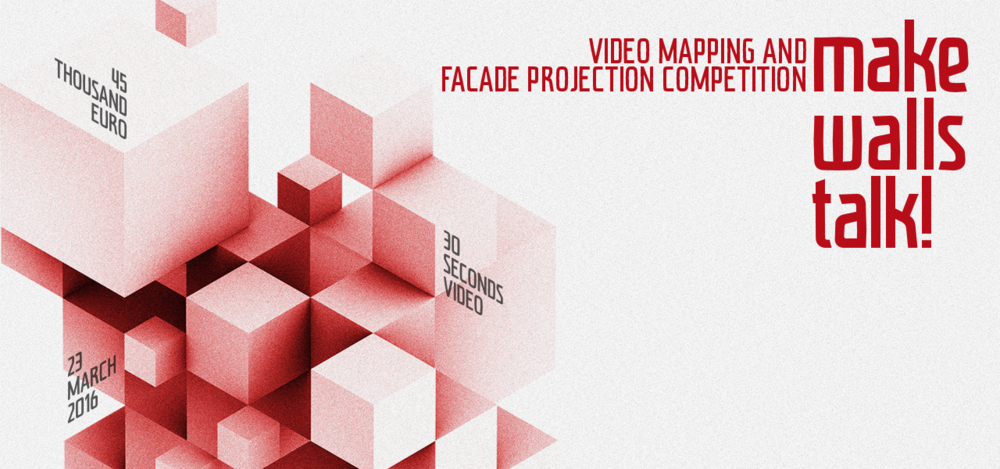 Genius Loci Weimar Competition – €45,000 for Winners!
Deadline: March 23, 2016
Artists are invited to summit their concept idea for the 2016 Genius Loci Weimar Festival. The Genius Loci Weimar festival for site-specific audio-visual art and interactive facade projections now ranks among the leading international events in this area. Weimar offers an abundance of buildings and spaces that have played an important role in culture and history – also outside of the city limits.
Every year, new buildings and structures in and around Weimar are chosen to become a part of the competition and festival. It is the aim of Genius Loci Weimar to draw attention to the spirit of the location with respect to the history, architecture and other visible and invisible layers of meaning, and to bring these to life using the innovative techniques of the media art of video mapping.
Prizes
The three winning projects will be completed with the help of prize money totalling €45,000 before being shown in the context of an evening tour of Weimar, itself part of a wider festival to take place from August 12 to 14, 2016.
Eligibility
The competition is open to individuals and groups who complete the application process in full.
All participants, enthusiasts, students, amateurs and professionals will be given the same opportunity to take part. However, it is recommended that participants clearly highlight their ability to realise the professional skills and motivation that are required to create and implement such a facade projection.
Application Process
To enter, start by filling in the online application form.
Contestants are invited to submit their artistic concepts including:

A thirty-second audiovisual video clip (HD);
An explanatory text (max. 300 words);
A letter of motivation from the participant or group, including a self-description and appropriate references. As part of the application process, this text will be professionally edited to produce a definitive self-description (max. 300 words);
Details of the support team and designated representatives.
For more information, read FAQs or visit Genius Loci Weimar Competition.