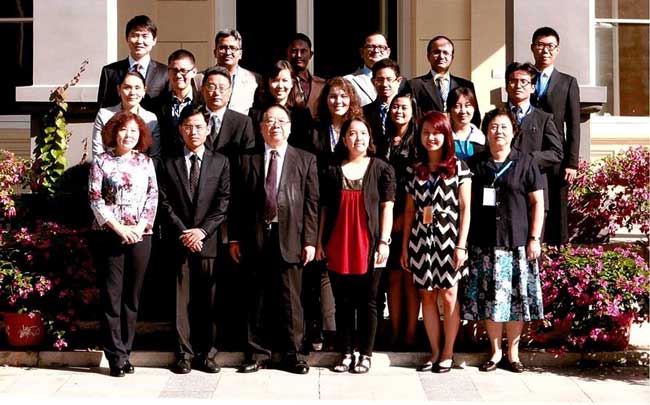 Apply to the ASEAN Young Scholars Workshop 2016
Deadline: May 20, 2016
The Korean Institute of Southeast Asian Studies (KISEAS), the Centre for ASEAN Regionalism University of Malaya (CARUM), the Asia-Europe Institute (AEI) will co-host the ASEAN Young Scholars (AYS) Workshop 2016. The Workshop will take place from July 11-20, 2016 followed immediately by the ICONAS Conference on July 21-22, 2016 at the Asia-Europe Institute (AEI), University of Malaya (UM), Kuala Lumpur, Malaysia. The theme for the workshop is Multifaceted Malaysia.
The workshop will focus on various aspects of Malaysia, with sessions led by local experts and scholars from different disciplines. In general, the workshop aims to deepen the participants' understanding of Southeast Asia in general and Malaysia in particular, while at the same time providing a setting for academic interaction between Korean and Southeast Asian young scholars.
Objectives
To expose participants from ASEAN countries and Korea to current issues in Malaysia and the larger ASEAN, and to provide a platform for open discussion of these issues.
To strengthen the relationship between ASEAN countries and Korea, while enhancing international mobility among students and academics of these countries.
To foster closer ASEAN-Korea relations and to bridge gaps of understanding between different countries by exposing participants to fun-filled experiential learning, extracurricular activities, and network building in an international setting.
Cost
Successful applicants are expected to participate actively during both the Workshop and the Conference.
Participants will be provided a stipend, meals during the workshop/tours/conference, accommodation, and reimbursement of travel costs and local transportation (airport-UM (university accommodation)-airport).
Eligibility
Open to Southeast Asian and Korean residents;
MA/Ph.D. students, young academics, research staff, or independent researchers in the social sciences and humanities;
Proficiency in written and spoken English;
Involved or interested in Southeast Asian Studies and research;
Interested and eager to participate in multicultural interactions and discussions;
Preferably below 35 years old.
Application Process
Submit a short essay (500 words) explaining why you are interested to participate in this workshop, to [email protected].
Successful applicants will be officially notified by June 6, 2016 via email, along with other details.
For more information, visit ASEAN Young Scholar Workshop.