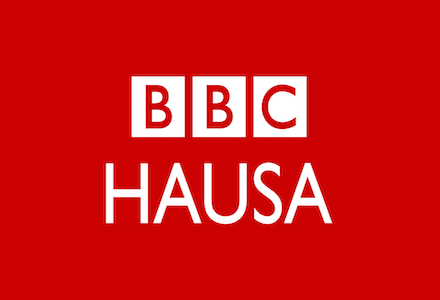 Hot Job: BBC Hausa Seeks Multimedia Journalist – Abuja, Nigeria
Deadline: September 21, 2016
BBC Hausa seeks a multimedia journalist to work at its Abuja, Nigeria office. BBC will recruit two Multi-media Broadcast Journalists for the BBC Hausa Service on a one year fixed-term basis.
The BBC is the leading international broadcaster in Africa reaching a weekly audience of more than 100 million on Radio, TV, Digital (language sites and bbcafrica.com), Mobile and Social Media
Ideal Candidate
This position will need you to have an excellent broadcasting voice and the ability to acquire an appropriate presentation style.
Ideal candidate:
will have the ability to write, adapt and translate with accuracy, clarity and style appropriate to differing audiences and forms of media and be able to write for different media platforms in Hausa and English.

will have good digital  skills and technically adept, along with practical experience and a demonstrable interest in digital and social media.

will have proven recent and relevant paid experience as a journalist, an outstanding command and up to date knowledge of Hausa language and orthography (first or equivalent) and an excellent knowledge of English including complete comprehension of written and spoken English and the ability to communicate and write effectively.

will have a wide and up to date familiarity with the region  to which the Hausa Service broadcasts, and an in-depth understanding of the  history, politics, social issues and culture, coupled with an extensive knowledge of the media situation and the way it is developing.

will have a thorough knowledge and understanding of African news and current affairs and a good knowledge of and interest in international and British current affairs, particularly insofar as they affect our  target audiences.
Job Responsibilities
This role will expect you to research, report, write, translate, edit or adapt stories or programme material; to find interesting contributors and interviewees as well as other sources of material and/or actuality.

You will perform at the microphone with or without a script, conduct interviews, chair discussions and act as a participant in other productions.

You'll be responsible for a moving story, amending and updating material as required, be able to freshen a story, be responsible for thinking through and around editorial problems and developing realistic alternative strategies and approaches.

This position will need you to liaise closely with other team members and with contributors, reporters and stringers, along with collaborating constructively with colleagues in BBC Africa whether in London or abroad, and to advise other parts of the BBC on our target area affairs.

You will also be responsible for studio production of live and pre-recorded programmes, respond to breaking stories whilst on air and to resolve technical difficulties, coupled with filing TV reports in Hausa and English.
You may be required to travel outside Nigeria on reporting trips and assignments.
How to Apply
Apply online here – BBC career site
For  more information, visit BBC Hausa Multimedia Journalist.