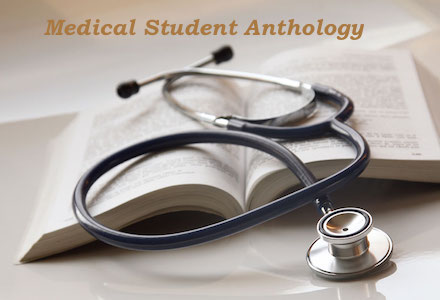 Call for Submissions: Submit Story Entries For Medical Student Anthology
Deadline: March 20, 2017
Are you a medical student looking to share insights you have gleaned through your experiences in medicine? Consider submitting a story, reflection, essay or poem. Medical students and recent graduates are invited to submit entries (a story, reflection, essay or poem) for a Medical Anthology Book!
You may submit essays, reflections, poems and other written forms of expression. Submissions on any topic are welcome but should focus on your internal journey through medicine. You may draw on your unique background and how that has influenced your journey. Here are a few prompts to help you brainstorm. You are not restricted to the topics below:
What have you discovered about yourself through medical school?
How has medical school proved different from what you expected?
How have you handled parenting and schooling?
What is it like being single in medical school?
Are you living someone else's dream? Is this what you expected?
What is it like studying medicine in a country different than your home country?
How have you built a support system despite the isolation of medical school? Are you still figuring this out?
How have you been able to keep things that are important to you despite the the rigors of medical training?
Do you have regrets about being in medicine?
What impresses you about the way medicine is practiced in your country?
What bothers you about the way medicine is practiced in your country?
How have your relationships with loved ones blossomed or suffered?
What do you see when you look into the future? Does that excite you? Scare you? Do you think your training is preparing you for the future? What do you hope for and why? What are your triumphs so far in your journey? Any frustrations or struggles along the way?
You are welcome to write in whatever style you want.​
Eligibility
Any medical student anywhere in the world or any recent medical school graduate (less than a year out of school) can submit their stories, poems or writings.
Benefits
Get your stories published.
Receive a copy of the book.
How to Enter
All submissions should be sent to 

[email protected]

. Include your submission in the body of the email. Please do not attach your submission as a separate document.
Subject line should read: Submission_Authorname_Title of submission

You may use your real name, pseudonym or choose to be anonymous.
Please include your school, country and graduation year.

Prose submissions should be between 600 to 1,500 words. Poems should have a maximum of 50 lines.
Submissions in any language are welcome but non-English submissions should include an English translation. Submissions should be original work, based on your own experience.
For more information, visit Medical Student Anthology