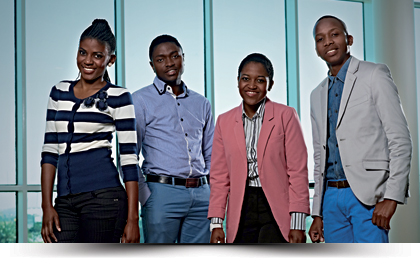 African Program Spring Internship – Washington DC, USA
Deadline: Unspecified
Search for Common Ground (SFCG) are accepting applications for the African Program Spring Internship. SFCG seeks to help conflicting parties understand their differences and act on their commonalities. With a total of approximately 400 staff worldwide, SFCG implements projects from 55 offices in 35 countries, including in Africa, Asia, Europe, the Middle East, and the United States.
The Africa Program is active in Angola, Burundi, Central African Republic, Chad, Côte d'Ivoire, the Democratic Republic of Congo, Guinea, Liberia, Madagascar, Niger, Nigeria, Rwanda, Sierra Leone, Sudan, South Sudan, Tanzania, Uganda and Zimbabwe. The intern will support the Africa Team in providing programmatic, logistical, and financial support to SFCG's projects in the region. The internship begins in January and typically lasts until May and is based in SFCG's Washington DC headquarters.
Duties of Interns
Contributing to the production of donor reports and grant proposals;
Attending policy meetings, representing the Africa Program;
Backstopping the Washington DC-based Africa Team and country offices overseas; and
Assisting with website, program literature and database system maintenance.
Eligibility
Undergraduates (juniors and seniors), graduate students, and recent graduates are welcome to apply;
They should possess good writing, editing and communication skills;
A self-starting, detail-oriented and flexible approach to tasks (required);
Demonstrable interest in African issues and/or conflict resolution (required); and
NGO and/or international experience (preferred);
Fluency or advanced proficiency in French with a focus on writing (preferred).
Application Process
Please submit a resume, cover letter, and two one-page writing samples (one in English, and one in French if possible) in document through the Bamboo application system;
Commitments of no less than twenty hours a week is required for this position. Please note that this position is unpaid. Credit can be arranged for students with their institution. For international applicants, Search for Common Ground is not responsible for providing student or work visas; you will need to make your own visa arrangements;
Only those applicants selected for an interview will be contacted. Do not follow-up with calls or emails concerning the status of your application. Candidates who fail to submit and/or complete the full application and do not meet the appropriate application deadline will not be considered.
For more information, visit African Program Spring Internship.