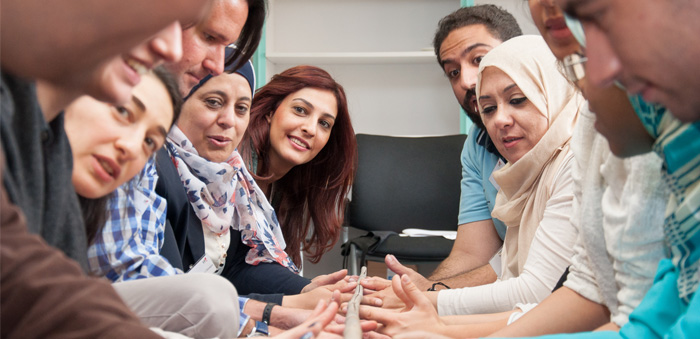 Go Abroad: CrossCulture Internship Programme 2017 in Germany (Fully-funded)
Deadline: January 8, 2017
Young professionals and voluntarily engaged persons can now apply for the CrossCulture Programme 2017. The programme is an opportunity to expand your competence as well as to gather international experience through work stays in another culture. CrossCulture internships open up and strengthen the exchange between people, institutions and cultures and thus enable an enhanced partnership between Germany and Islamic countries. Internships last at least 8 weeks and last up to maximum of three months.
The CrossCulture Programme (CCP) is an exchange and dialogue programme of ifa (Institut für Auslands­beziehungen), funded by the German Federal Foreign Office. Since 2005 it offers young professionals and committed volunteers the opportunity to expand their professional and political competence as well as to gather international experience through a working sojourn in another cultural context.
Internships within the CrossCulture Programme are offered in the following work areas:
Politics, Society & Education
Human Rights & Peace Building
Sustainable Development
Media & Culture
Benefits
CCP fellows from abroad receive a monthly scholarship of 550 Euro. In addition, the following costs are met by the project:
Visa
Return flight
Health insurance
Accommodation at destination (town of the host organisation)
Monthly ticket for the public transport at destination
Transport and accomodation for the intercultural workshop in Stuttgart
German CrossCulture fellows receive a monthly scholarship of 1,100 Euro on their bank account. This covers accommodation and public transport costs in the host country. The costs of visa fees and return flight are reimbursed. Health insurance for Germans abroad will be concluded by ifa for the duration of the CrossCulture Internship.
Eligibility
Applicants should show a good command of English and a permanent involvement in an organisation or institution in one's own country.
Knowledge of the German language is an additional qualification, not a requirement.
Applicants should be aged between 23 to 45 years.
Currently enrolled university students will not be considered for selection.
Applicants must be in good health. Their physical as well as mental working capacity must be sufficient for the requirements of a longer stay abroad and the essential work requirements of the internship.
Eligible Countries
Afghanistan, Algeria, Bahrain, Bangladesh, Egypt, Germany, Indonesia, Iraq, Iran, Jordan, Kazakhstan, Kyrgyzstan, Kuwait, Lebanon, Libya, Malaysia, Morocco, Mauritania, Oman, Pakistan, Palestinian Territories, Qatar, Saudi Arabia, Republic of the Sudan, Tajikistan, Tunisia, United Arab Emirates and Uzbekistan.
Application
Submit your online application.
The filled in application form along with all required documents are to be uploaded during the process. Please make sure you have all necessary documents ready when starting the application process, since only complete applications will be processed:

a letter of motivation
your CV
a recommendation letter by your home organisation (find a template here)
your portrait.
For more information, visit CrossCulture Programme.