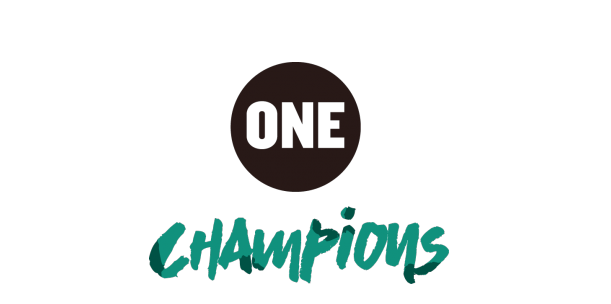 Become a 2017 ONE Champion in Nigeria
Deadline: February 7, 2017
In 2017, ONE will roll out the ONE Champions Program. This is a voluntary program where ONE will recruit, train, and support 50 young leaders who will Champion causes ONE supports at the grassroots, state and federal level in Nigeria. ONE advocates and campaigns on education, gender, health, agriculture and transparency as a means to fight poverty.
In 2016, 20 Champions were recruited and trained and have been instrumental in driving ONE's health campaign in Nigeria. These champions will work closely with the ONE Nigeria Country program, led by the Country Director  and will work with the direction and support of the ONE Campaigns team to come up with innovative and exciting ways to engage policymakers to secure policy changes and public investments to address poverty in Nigeria.
Benefits
A fantastic opportunity and network  to make a huge impact in  your  community and the world working with a highly-visible, mission-driven organisation in an incredible, supportive environment.
Training on campaigns and advocacy
Gain experience in this field of work
Receive a ONE certificate of appreciation
Exposure and Represent ONE at conferences
Attend ONE events and put your skills into practice in meetings with high-level decision makers.
Responsibilities
Support the ONE Africa Team to deliver successful campaigns in Nigeria
Help to plan and deliver campaigns actionsstunts, awareness and member-recruitment activities
Helping ONE  and partners identify strategic personalities to lobby decision makers in target  constituencies
Keep ONE informed on key developments in Nigeria as well as support in developing content
Support ONE to identify strategic dates, activities which would increase the impact of campaigns
Support ONE events, social media activities and other fun actions which ONE will undertake
Assist in the mobilization of members in Nigeria
Support other ONE members globally
Requirements
Passion for creating change
Proven commitment to efforts to  end poverty
Interest in engaging policymakers on issues of relevance
Willingness to dedicate some time to  raise awareness and mobilise different people to support ONE's initiatives
Application
Please submit an application, CV and cover letter illustrating why you would be ideal for this program and some of the activities you have conducted in line with ending poverty to [email protected]. Use the subject line ONE Champions 2017. The deadline for applications is 7 February 2017.  Only those who have been shortlisted would be contacted.
For more information, visit ONE Champion Nigeria.