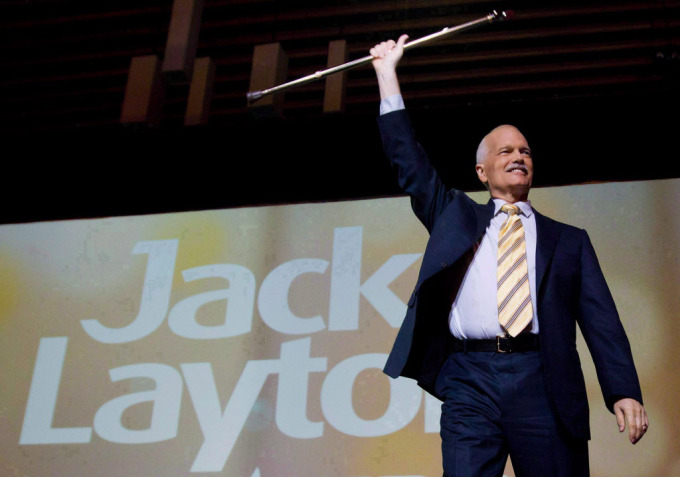 FCM's Jack Layton Fellowship Program 2017
Deadline: March 23, 2017
Federation of Canadian Municipalities' Jack Layton Fellowship Program honours and celebrates Jack Layton's legacy by engaging young Canadians in politics. Each year the program provides an opportunity for community-minded leaders to turn their good ideas into real action and real change. Specifically, the Fellowship will seed, support and develop good ideas that engage Canadians in public policy and civic participation at a local level.
This placement will be for a 16-week period over spring and summer. Students will gain knowledge and practical experience in organizational sustainability and will develop professional networks for their respective careers.
How it Works
FCM will be hiring up to five university students at the graduate or undergraduate level to work in FCM's offices in Ottawa for a four-month term over the spring and summer. The Jack Layton Fellows will spend 80 per cent of their time occupying separate positions within FCM, serving Canada's municipalities.
The remaining 20 per cent of their time will be dedicated to continuing with developing the Jack Layton Fellowship project. Building on the work done last year, Fellows will identify a project for this year as a team, focusing on a priority area for which Mr. Layton was a champion, including youth engagement, the role of municipalities, affordable housing or public transit. Upon completion of the term, Fellows will be given the opportunity to have their work presented to municipal members from across the country.
Remuneration
The pay will be $16─$20/hour (depending on the specific position) plus vacation pay of four per cent, which is subject to statutory deductions.
Eligibility
Application Process
Applicants could apply to the following positions:
For more information, visit Jack Layton Fellowship.