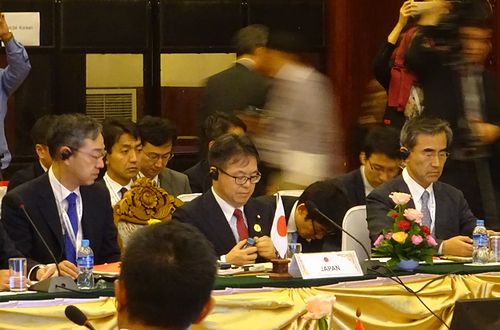 Call for Papers: Second Annual Conference of the Japan Economy Network
Deadline: April 15, 2017
The Japan Economy Network (JEN) and the Asian Development Bank Institute (ADBI) invite submissions of papers and extended abstracts for the Second Annual Conference of the Japan Economy Network. This year's theme is Japan and the Asian Economy.
Submissions that analyse the interdependence between Japan and other Asian economies are encouraged, but organizers also welcome papers with a sole focus on the Japanese economy, including papers on monetary and fiscal policy, exchange rate policy, development of the Japanese banking system, perspectives on potential output, consequences of demographic change, womenomics, inequality, labour markets, and education. Papers adopting a comparative perspective are welcome.
Eligibility
Young scholars are particularly encouraged to submit their work.
Application Process
Submit your work online through the submission website.
Important Dates
April 15, 2017: Deadline for submission
May 15, 2017: Results will be announced
September 14–15, 2017: Workshop date
For more information, visit Second Annual Conference of the Japan Economy Network.