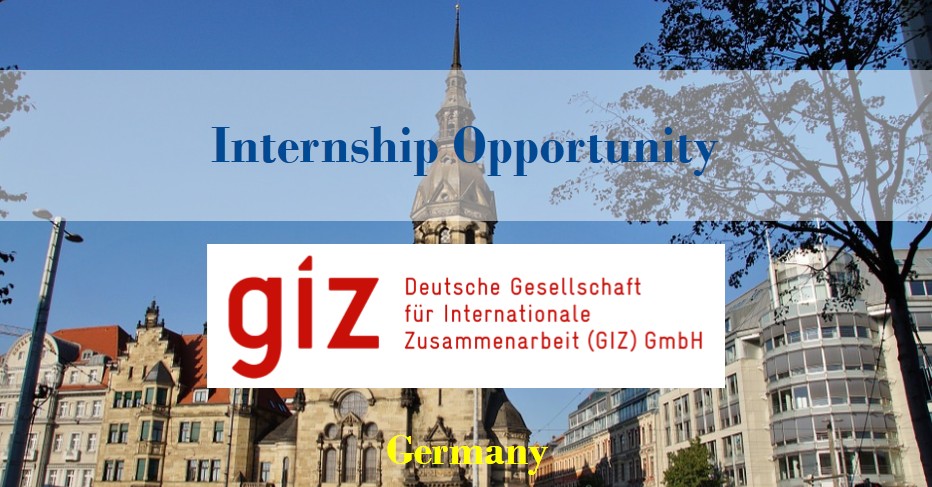 GIZ South African-German Energy Internship 2017
Deadline: May 11, 2017
Applications are open for the GIZ South African-German Energy Internship 2017. The focus of this six months full time internship will be to support local governance related activities of the SAGEN Programme and in particular to support SALGA. The South African-German Energy Programme (SAGEN) aims to improve framework conditions for increased investments in renewable energy and energy efficiency which contributes to security of supply, climate protection and job creation alike. SAGEN supports the South African Local Government Association (SALGA) and municipalities in the field or renewable energy and energy efficiency, through technical advice, support and training measures.
SAGEN seeks to employ a young South African graduate as an intern to expose them to the field of renewable energy and energy efficiency in order for them to develop their experience and skills and ultimately increase their employability. The intern will be based in Pretoria; mainly at the SALGA National Office and partly at GIZ Pretoria office.
Roles and Responsibilities
The main task of the internship will be to update the existing study on the inclusion of renewable energy (RE) and energy efficiency (EE) measures in municipal Integrated Development Plans (IDPs). This will require to:
Develop an understanding of the municipal IDPs process and content
Develop criteria and research objectives
Analyse the new municipal IDPs (257) and budget documents
Analyse the results
Write the report, in consultation with key partners
The intern will also assist SALGA in the final steps of the energy map, aimed at profiling existing municipal energy projects.
Eligibility
Candidate should have
Bachelor degree studying towards a master degree or bachelor degree with work experience, or higher qualification/diploma in relevant fields;
Excellent IT and computer skills (especially Microsoft office, internet research). An advanced proficiency in Excel (advanced formulas, graphs, etc.) is required;
Understanding of the sustainable energy sector, experience in the sector will be an advantage;
Knowledge in climate change;
Knowledge of the municipal sphere of government will be an advantage;
Excellent writing and communication skills;
Fluency in English is required;
Proactivity and ability to multi-tasking and to work-independently. Be a Team-player;
Please note that interns must be enrolled at higher-learning institutions or have graduated less than 6 months before the start of the internship.
Application Process
Interested and eligible? Then begin your application here!
For more information, visit GIZ South African -German Energy Internship.