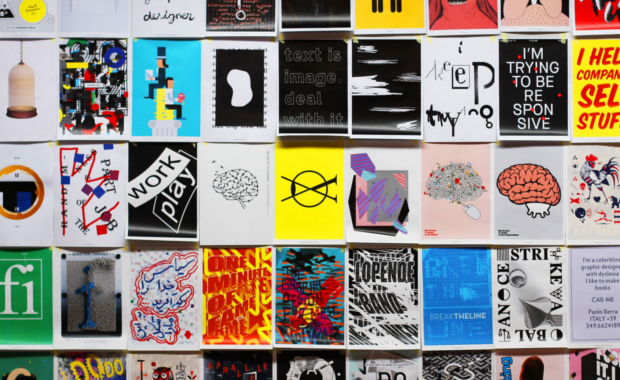 Enter the Graphic Matters Poster Competition 2017
Deadline: July 9, 2017
Are you an activist warning us for the evil in this world? Do you directly attack a company, party or person? Are you a prankster opening eyes with visual jokes? Do you create confusion with satire about current situations? Or are you a good guy? Do you stimulate the good in people from an ever-positive attitude? Graphic Matters shows critical imagination by activists, pranksters and good guys who honor freedom of expression and challenge their audience to shape their personal opinion. From what attitude do you challenge your audience?
Fake news, alternative facts, whistleblowers and polarizing politicians. The contemporary social and political unrest is not about left or right, or right and wrong. Can you still trust the media when issues are complex and international? Online and on the streets new creative forms of protest arise. As a graphic designer, you play an important role in visualizing outspoken opinions. Do not hesitate, show what you stand for!
Prize
These posters will be shown during Graphic Matters from September 22 to October 22, 2017.
Five winners will receive a VIP experience including overnight stay and travel budget. Of course you're all welcome to visit the exhibit!
Eligibility
The competition is open to graphic designers around the world
Terms & conditions
You give permission to exhibit the poster during the festival and following presentations;
You give permission to use the design for promotional purposes;
You give permission to print a limited edition; one for display, one for you and a maximum of 10 for sales;
You allow the proceeds of the sale to be donated to the project;
You declare to submit your design under Creative Commons 3.0 license;
You promise to submit new or previously unpublished work;
You can only submit via the website;
You can submit a maximum of three entries per designer/studio.
Application Requirements
Entries should meet the following specfications:
PDF
A3 (29,7 X 42 cm)
max 5 MB / 200 dpi
CMYK color mode
Keep your description short; 20-100 words
Keep in mind winners need to submit a new A0 file
You can submit a maximum of 3 posters.
Having trouble or questions? Get in touch via [email protected]
For more information and application, visit Graphic Matters Poster Competition.