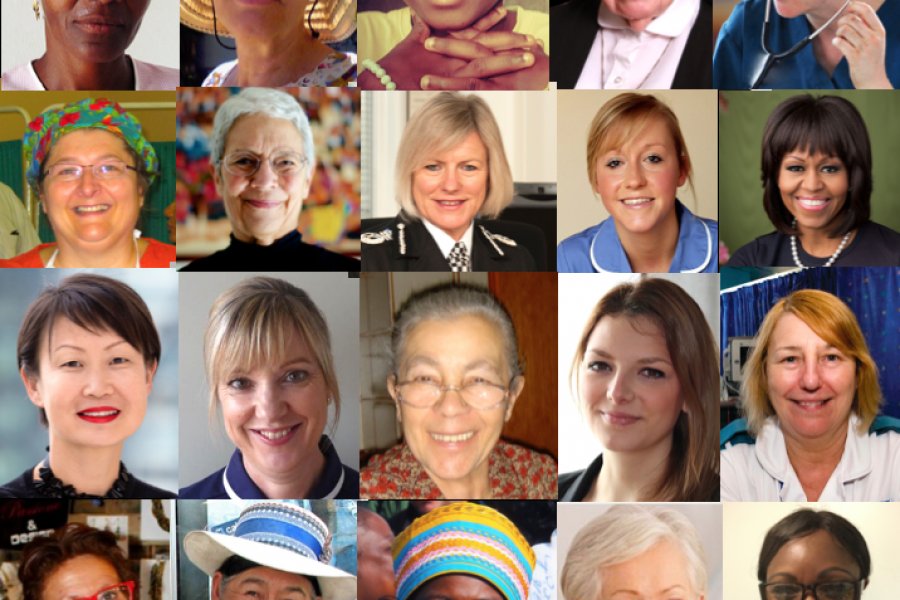 Youmanity Everyday Heroine Photography Awards 2017
Deadline: June 16, 2017
Submit entries for the Youmanity Everyday Heroine Photography Awards 2017. The award challenges the stereotype of the everyday woman and urges photographers to revaluate how we perceive 'the everyday heroine'. Submissions need to illuminate the forgotten women – often viewed as inferior – yet so often undertaking the most important tasks as guardians of the fabric of our society. Participants are required to submit a photographic essay consisting of three images – all in colour or all three in monochrome. These should not be random photographs, but a theme should link the three images, showing a certain degree of planning that captures the theme of this award.
Prize
The works of the winner and twenty runner ups will be exhibited as part of a group exhibition at a prestigious central London location in October 2017 (dates to be confirmed) to coincide with Breast Cancer Awareness Month. The winner will be awarded a gold medal and € 1,000 cash prize.
Eligibilty
The Award is open to photographers of all nationalities worldwide;
Only one entry per person. Illegible or incomplete entries will not be accepted;
Please note that proof of transmission will not be accepted as proof of receipt.
Judging Criteria
Impact – First impression; evokes emotion; hold your eye.
Creativity – Use of imagination; freshness of approach; unusual use of subject matter; invention, design, feeling and imagination that lifts the work into the realm of art.
Style – Sets the work apart from others; different but consistent way of seeing; authentic and individual.
Composition – Good placement of subject(s); harmonious proportions; use of dynamic symmetry; colour, spaces, moods.
Colour Balance – Good natural colour captured for subject matter, good contrasts – dark against light, strong against weak.
Centre of Interest – Dominance of subject matter; grouping of subject and arrangement of objects so one centre of interest prevails, subject hold the eye without distractions; strength and definition are centre of interest.
Lighting – Good use of dynamic light, creating strong mood.
Subject Matter – outstanding interpretation for the subject matter; good selection of photographic model(s) or object(s).
Story Telling: Complete story within the photographic essay; successful presentation; achievement of purpose; harmony of images; challenging your imagination
Application Process
Complete application will include:

Curriculum Vitae (2 pages max);
Three themed images;
Artistic statement – a description of your work and how it relates to the theme (max 30 words).

Each photo must be saved in .jpg format at 300PPI – minimum recommended size of 3000×2000 pixels – labeled with the applicant's name and its corresponding number of photo, for example: Smith Jonathan photo1.jpg Smith Jonathan photo2.jpg Smith Jonathan photo3.jpg
Upload your themed photographic submission, your CV and a brief artistic statement (max 30 words) on www.youmanity.today/awards/. Should you have any problems uploading, send your files to [email protected] using WeTransfer.
Timeline
June 16, 2017: All documentation, including the 3 themed images, must be received
June 22, 2017: The panel of judges identifies the finalists
June 26, 2017: The names of the finalists are announced
October 2017: Official opening of the exhibition & announcement of the winner
For more information, see FAQ or visit Youmanity Photography Awards 2017.