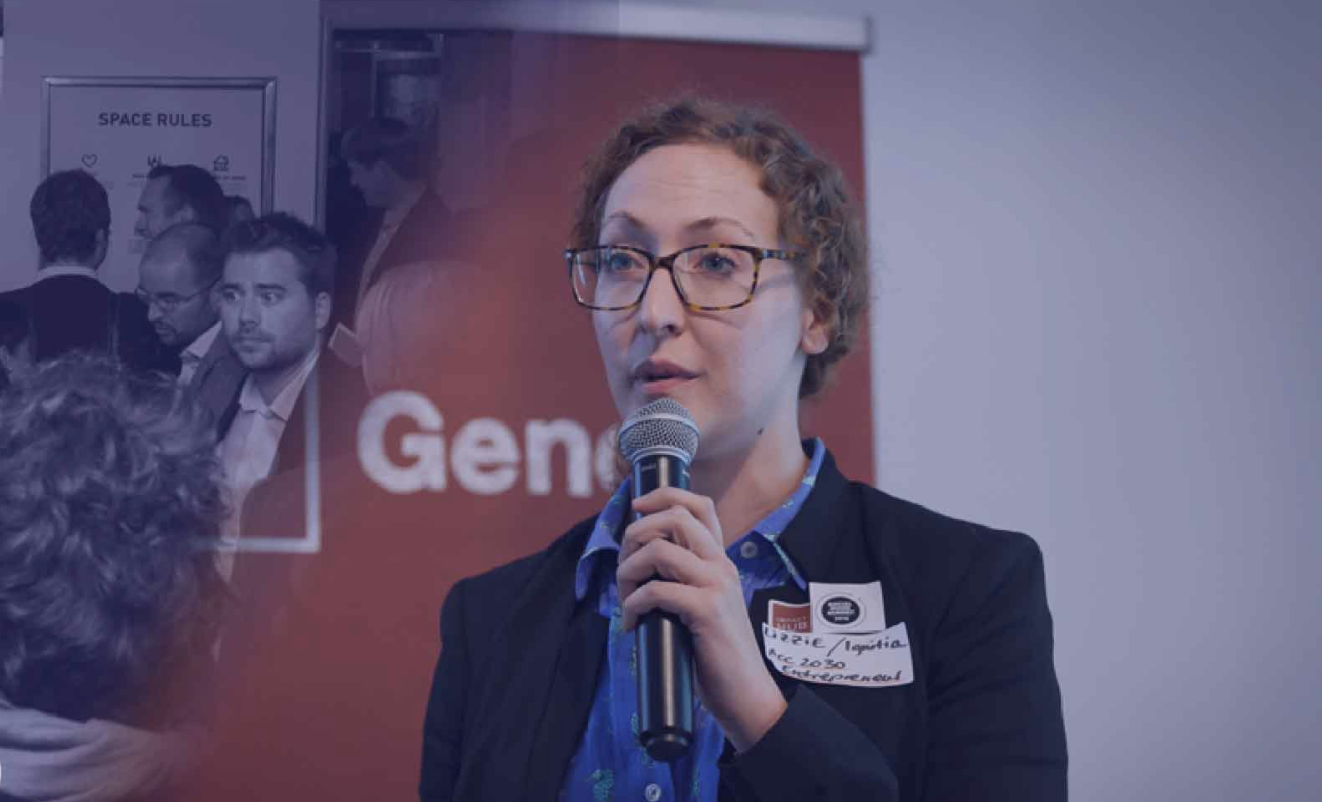 Calling Growth-Stage Ventures: Apply for Accelerate2030!
Deadline: June 18, 2017
Calling ventures with proven solutions to scale their impact internationally. Apply for the Accelerate2030, a programme that supports impact-driven entrepreneurs accelerating the achievement of the Sustainable Development Goals. Accelerate2030 is a 9-month acceleration programme for up to 10 high-potential ventures enabling you to becoming more investment-ready, and measure your impact in order to scale internationally. If you are a growth-stage venture in one of the 17 participating countries with tested solutions that tackle the SDGs, apply now.
They don't put you through a standard programme of workshop and courses, but they build a program based on your specific needs. In addition, you will get access to the Impact Hub global network of 80+ collaborative spaces with over 15,000 social innovators that will support you globally, and receive complementary membership to your local Impact Hub participating in A2030.
Program Structure
Diagnostics: July-September 2017
Once the international finalists are selected, the Accelerate2030 team and our partners will be in close contact with each of them.
BootCamp and Social Good Summit: Early October 2017 in Geneva, Switzerland
In October 2017, finalists will be invited for about a week to Switzerland for the Scaling Bootcamp, consisting of closed sessions and public events organised for them. The bootcamp will culminate with the Social Good Summit Geneva (SGS Geneva), a one-day, invite-only event organised by the UNDP. Ventures will be invited to present their activities, impact, and scaling plans, and network with a hand-picked audience.
Tailored Scaling Support Programme: October – June 2018
Based on the discussion and agreements during the Diagnostics phase and the Scaling Bootcamp, finalists will continue working closely with the selected partners on achieving the scaling targets outlined in their Scaling Support Plans.
Benefits
Selected ventures receive:
Tailored support provided by experts
Access to strategic partnerships
Access to finance for growth
Global visibility
Eligibility
In order to be eligible to apply for the Programme, Ventures must meet the following criteria listed below.
Must be registered and have operations in one of the participating countries: Colombia, Venezuela, Brazil, Mexico, Guatemala, Mali, Ghana, Rwanda, Zimbabwe, South Africa, Ukraine, Armenia, Turkey, Malaysia, Cambodia, Myanmar and the Philippines.
Must be in continuous operation for at least 2 years as of your Application submission date.
Must have activities and/or solutions that are focused on developing and/or transitioning countries.
Must work on solving an important social and/or environmental problem and have solution(s) that are clearly connected to one or more of the Sustainable Development Goals ("SDGs").
Must have more than one paying customer at time of filing Application.
Must have a solution with a strong potential for scaling to other countries.
Must be unable to finance your international growth through internal resources.
Must have revenues less than 5 Million USD in 2016 (or last 3 accounting years).
Must have a minimum of 3 full-time employees of equivalent thereof (including founders and not including consultants/advisors).
Please note that they do not accept ventures that are able to finance their international expansion through its internal resources (ventures beyond USD 5 million, or net net profits of USD 1 million in 2016 or before).
Selection Criteria
The criteria used, and how the criteria will be applied, will be decided by Programme Members and review committee in their sole discretion, but it may include our assessment of a Venture's:
Clear problem definition and impact linked to the SDGs – The Venture's solution is addressing a clearly defined problem, there has been measureable impact and there is potential to make considerable further impact on one or more of the SDGs and its targets.
Innovative approach and collaborations – The Venture demonstrates an innovative approach in addressing the need and collaborations with government, private sector, academia, NGOs, and civil society are in place.
Market and Scalability – There is clear evidence of market demand for the Venture's product or service demonstrated by sales and market share for the last few years in the country of operation, and interest from partners or customers from other countries. The Venture's solution and/or the business model can be replicated and scaled to other countries with an international growth plan and strategy for 2017-2019
Social Dimension – The Venture has a clear focus to integrate underserved populations into supply chains, and/or as employees, and/or as customers and attempt to strive for equal opportunities (gender, race, religion, etc.). The Venture distributes, or plans to distribute, part of its profits for employees, and/or other social purposes.
Team – The Venture has a team that demonstrates appropriate skills, languages, motivation, commitment, ambition, and absorption capacity from support to grow the venture and to scale their solution to other countries.
Finance – The Venture has a successful track record in financing its operations and growth with a clear financing strategy for the next 2 or 3 years. The Venture is likely to become cash-flow positive from operations in the coming 1-2 years.
Read the full terms and conditions.
Application
Does your venture have what it takes to become a 2017 Finalist? Go to the Accelerate2030 Application Form.
This form will take about 1 to 1.5 hours to fill-in. Don't worry if you get stuck, if you have any questions about the application form, please send [email protected] a quick email.
For more information, visit Accelerate2030