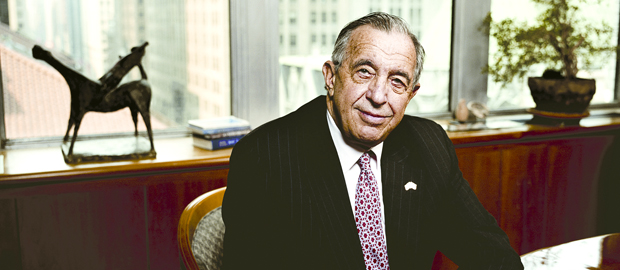 Alan B. Slifka Foundation Grants for Non-profits 2017 (Cycle Two)
Deadline: September 30, 2017
The Alan B. Slifka Foundation is a private family foundation dedicated to the pursuit of inclusion, diversity, peace and healing. The Foundation seeks to build a world safe for difference, celebrate the diversity of Jewish experience and expression in the U.S. and Israel, and to combat disease through cutting-edge biomedical research. They believe in the development of inclusive, shared societies requires people-to-people interactions, creative and effective civil society, courageous and thoughtful political leadership and meaningful public policies. They encourage American and Israeli Jews to explore their Jewish identity and to embrace and respect the diversity of Jewish expression and the diversity of the societies in which they live.
Alan B. Slifka, established this foundation in 1965 to support his passions for "a world safe for difference," Judaism and Israel. In time, his interests expanded to include biomedical research and treatments for sarcoma and other cancers, and autism spectrum disorders. Today, the Alan B. Slifka Foundation board and staff continue to be guided by his passion and generosity. They seek to honor and expand his vision through thoughtful and informed philanthropic strategies.
To cultivate a world safe for difference, the Foundation supports strategies to:
Promote awareness and understanding of shared society principles, policies and practices to international, national, and local leaders and institutions;
Foster collaborative efforts of shared society advocates and others whose work advances inter-group relations;
Professionalize and build capacity of individual and collective effectiveness of practitioners in the field of shared society.
Grant Cycles
Each year, the Foundation has two grant cycles. Grant Cycle One runs from December through March, with a board meeting in May, and Grant Cycle Two runs from June through September, with a board meeting in November.
Eligibility
Non-profit organizations as classified under section 501(c)(3) of the United States Internal Revenue Service Code are eligible to receive grants.
Application
The Foundation will only consider the grant applications of those organizations that have been invited to submit as per the process outlined in this section. An invitation to submit a grant application or proposal will come directly from Foundation staff following discussions with the inquiring nonprofit organization.
An organization that meets the criteria listed above may submit a "Letter of Intent" (LOI) to [email protected] The Foundation will only follow-up with those organizations whose LOIs meet the criteria set out above and that are consistent with the stated mission of the Foundation. They will share specific deadlines and dates with those organizations invited to submit proposals.
For more information, visit Alan B. Slifka Foundation Grants.