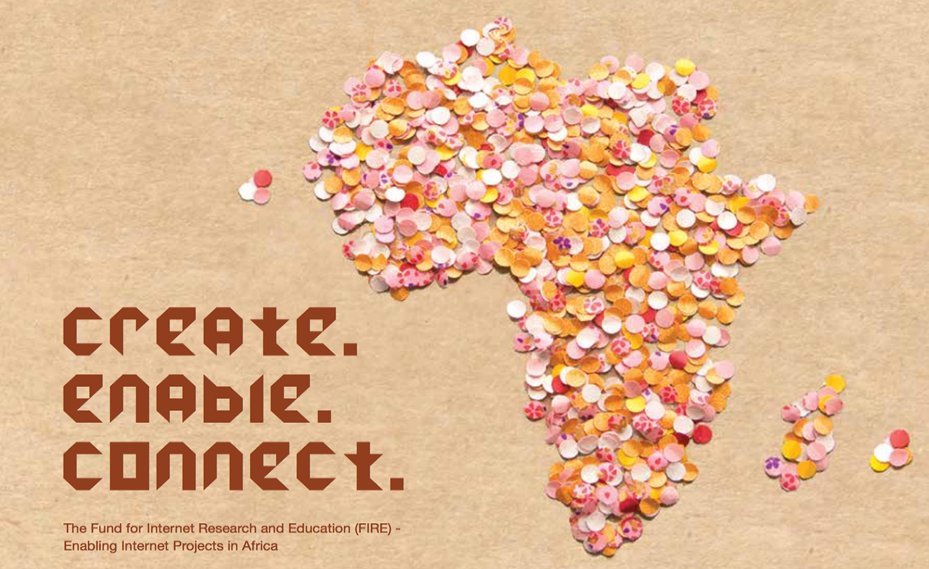 FIRE Africa Grants for Organizations 2017 (Up to $12,500)
Deadline: August 1, 2017
The Fund for Internet Research and Development (FIRE) invites project proposals from organizations in Africa for the 2017 FIRE Africa Grants. The FIRE Africa Grants will provide two Grants of of between $10,000 and $12,500 each for two existing successful projects to scale up activities and move to the next level of their cycle. This Grant is for scale up projects that will be implemented within the next 12 months.
Selected projects will benefit from a series of institutional strengthening and capacity building activities aimed at providing the knowledge, tools and contacts needed to further advance successful initiatives.
Eligibility
Projects from African-based public or private sector organizations, university, or research and development institutions and non-government organizations will be considered.
Individuals are not eligible.
All applications must be aligned with the specific Grant's objectives, eligibility criteria, and administrative guidelines.
Applications will only be accepted if the project is based in the Africa or Indian Ocean region as defined by the AFRINIC Service Region.
FIRE Africa actively encourages Francophone, Lusophone, female-led projects, projects originating in post-conflict countries, and projects that support isolated communities. We also encourage projects that use technology to address the specific challenges faced by women and girls, disabled people or marginalised groups.
Projects that have benefited from previous FIRE Grants or Awards are encouraged to apply.
Projects must be aligned with one of the following categories:
Technical Innovation: Innovative projects that use technical concepts and solutions related to Internet development, security and access. This category includes innovation in materials, devices, standards for software and content and delivery.
Community Development: Innovative projects that use technical concepts to solve the unique problems faced by communities throughout Africa. Projects should have a specific focus on a particular group or sector of society.
Governance Enhancement: Innovative projects that address Internet governance and Internet policy issues including privacy, online freedoms, data retention and access.
Education: Innovative projects that use ICT to solve specific educational issues throughout the region, including bringing access to education to isolated communities and marginalised groups in society, combatting educational professional shortages and innovation on information dissemination.
Requirements
Grant proposals should provide clear and concrete information about the proposed scale up activities so the evaluation committee can properly assess it.
Innovation and development should be an integral part of all project proposals received during the application process.
There is a strong emphasis on the documentation of impact and knowledge sharing through papers, videos, and other communication materials.
Successful applicants must include realistic project time frames, a detailed budget and a clear communication strategy that details plans for dissemination of project outcomes.
Ensure that the project proposal:
Is aligned with the specific Grant's purpose and scope.
Has a clearly demonstrated benefit for the community.
Has clearly objectives and well structured methodology.
Must be managed by organisations based in the Africa or Indian Ocean region (as defined by the AFRINIC Service Region) with funds allocated to be invested within this region.
Shows demonstrated capacity to manage funds, conduct project activities and document outcomes effectively, within the specified budget and time limits.
Is submitted by a public or private sector organizations, university, or research and development institutions or non-government organizations. Individuals are not eligible to apply.
Has potential for growth or further development and has demonstrated scalability.
Outlines engagement within the community relevant to the project proposed.
Has an innovative approach to addressing issues that that have been clearly identified and defined as part of the proposal.
Has a relationship with other existing projects at a regional/global level
Provides a realistic budget and time frame proposal. Please note that administrative overheads will not be funded. Project proposals that exceed the maximum Grant amount and timeline must specify where the additional funds will be obtained to bring the project to completion.
For more information and to apply, visit FIRE Africa.