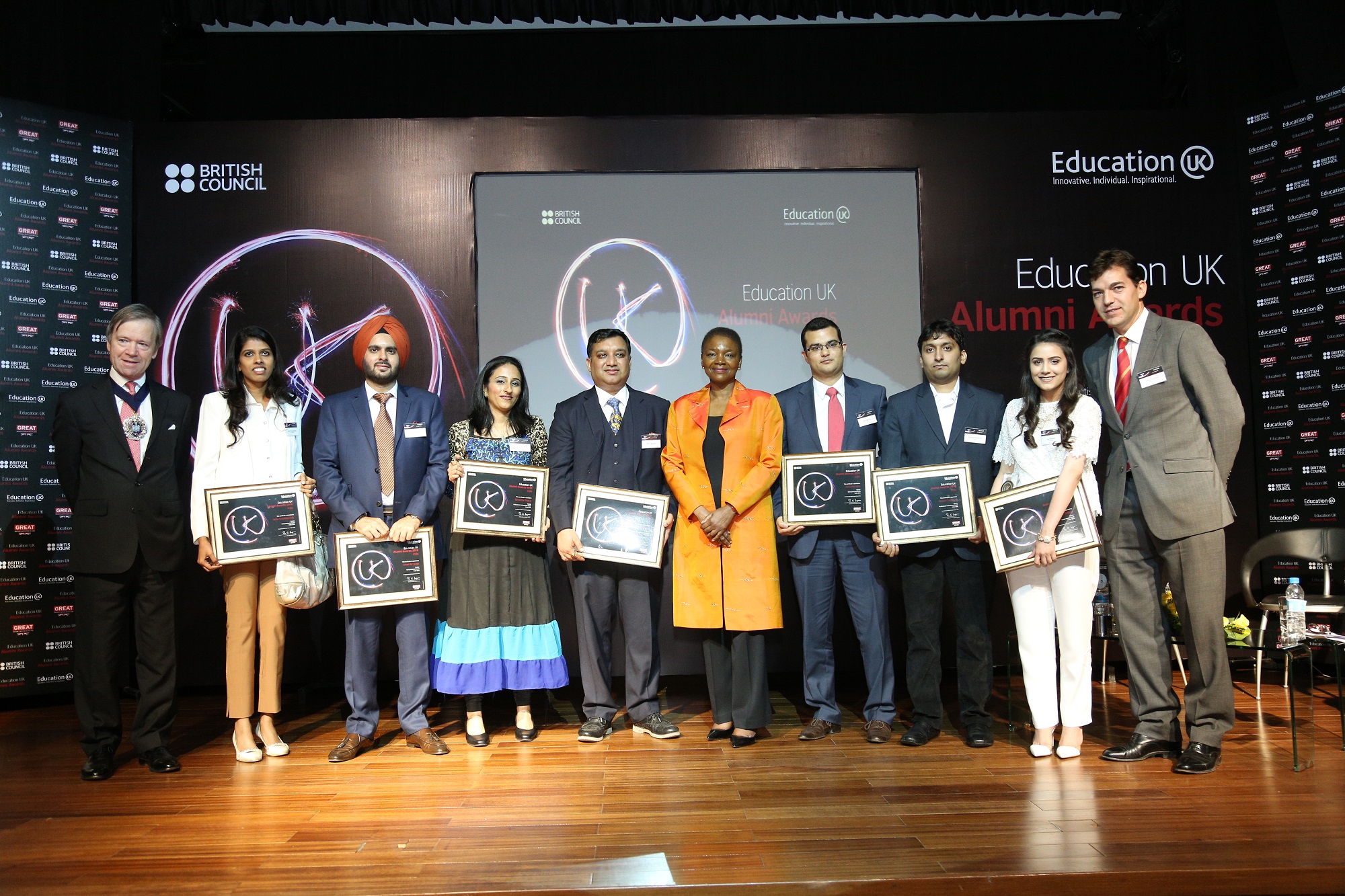 British Council/Education UK Alumni Awards 2017-2018
Deadline: October 16, 2017
If you, or someone you know, studied in the UK and have gone on to achieve exceptional success, you can apply for the British Council/Education UK Alumni Awards 2017-2018! The Alumni Awards celebrate the outstanding achievements of alumni and showcase the impact and value of a UK higher education. Award winners and finalists are leaders in their fields who have used their experience of studying at a UK university to make a positive contribution to their communities, professions and countries.
Benefits
Opportunities to connect with people of influence at award cerenmonies, and afterwards;
Press and PR opportunities and increased national/regional/global profile;
Make professional contacts and connections;
Reconnecting with UK university and the UK;
Having a platform to be able to share experiences of UK education/career with others (particularly young people).
Eligibility
Open to alumni living outside of the UK only;

Alumni must have studied:

within the last 15 years (i.e. 2002 or later)
enrolled at an officially recognised (160 institutions) or listed (650 institutions) UK higher education institution
at degree level or above
either in the UK, for a minimum of one term or semester, OR awarded a full UK degree level qualification (or higher), by a recognised or listed UK HEI, in their home country.
Judging Criteria
All eligible applications will be assessed on the extent to which they meet the following four criteria:
Impact: evidence of tangible impact, and scale of impact, of your work (inspired by your UK education) in your profession/community/society.
UK Influence: evidence of how your UK education has played a key influence in your success and impact.
Media Traction: Extent to which your success story is likely to resonate with local/regional/national media in your country of entry, or beyond (global media).
Potential to Influence and Inspire: Extent to which (including capacity and willingness) you and your story are likely to influence and inspire the next generation of prospective internationally mobile students in your country of entry to choose the UK as their study destination.
Application
All applicants are required to:
Provide three short statements describing:

their success and achievements and the impact of their achievements on their profession, community and country;
how their experience of studying in the UK/for a qualification from a UK university helped them to achieve their success, and
how they have shared their UK study expreience with others.
Timeline
July 3, 2017: Applications open at 12 midday BST (GMT+1)
October 2, 2017: 

Applications close at 23.59 BST (GMT+1)

October & November 2017: 

Shortlisting of applications for national level Alumni Awards, and announcement of national-level finalists;

November 2017 to February 2018: 

National Alumni Award ceremonies (in selected countries);

March 2018: 

Regional Alumni Awards;

April 2018: 

Global Alumni Awards.
For more information, visit British Council/Education UK Alumni Awards 2017-2018.