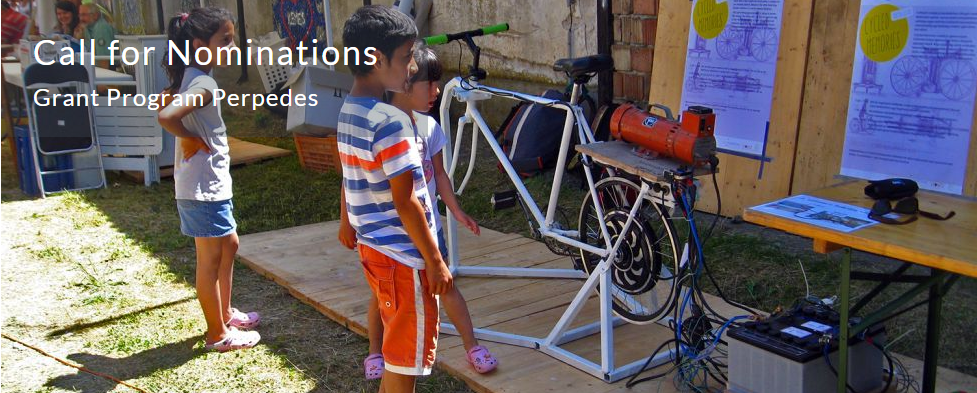 Agosto Foundation Perpedes Grant Program 2017
Deadline: September 30, 2017
As part of its grant program Perpedes, the Agosto Foundation is requesting nominations from the general public for the support of the activities of individual artists, as well as for artistic or cultural projects. The Perpedes grant program aims to foster a closer connection between artistic and cultural activities, and the daily lives of various social strata and communities, on both the local and regional scale.
The program focuses on strengthening smaller individual and civic initiatives which intersect or interact with interdisciplinary cooperation, and which address themes pertaining to social and environmental networks working within the framework of contemporary art. The grants may be offered to both legal entities (associations, societies, local action groups, etc.) as well as individuals.
Grant
A total of 800 000 CZK has been alocated for the year 2017
Eligibility
The ideal candidate
Have a 2-year record of activity in the Czech Republic;
Can demonstrate cooperation with the local community;
Show a scope of activities which will tend toward recipient independence and support local competencies going forward;
Show a connection with contemporary art and creative implementations of new approaches;
Focus on contemporary themes such as: the environment, solidarity, cultural heritage, inclusiveness;
And focus on interdisciplinary activies and education.
Nomination
Nominations can be offered by anyone. If you or somebody you know are working on an inspiring project which may be eligible for support based on the given criteria, send an email to: [email protected]

In the email, explain your justifications for the nomination. Proposals must include: a description of the activities of the nominee and the reasons for their nomination (five A4 pages maximum), contact details for both the nominee and the nominator.
Important Dates
June 2017: Call for nominations opens
September 30, 2017: Deadline for accepting nominations
October, November 2017: Selection and personal meeting with selected candidates in the location of their activity
November, December 2017: Announcement of the recipients
January 2019: Program evaluation
For more information, visit Agosto Foundation Perpedes Grant Program.