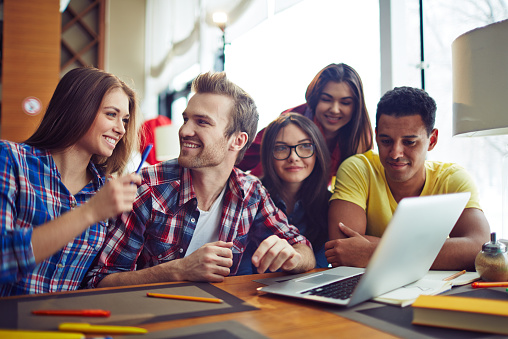 Youth4Regions Media Competition 2017 for Students across Europe
Deadline: August 31, 2017
Applications are now invited for the Youth4Regions competition for media students across Europe. This year, and for the first time, the European Commission is offering 29 media students the opportunity to participate in the media coverage of one of the biggest events of the year – The European Week of Regions and Cities.
The European Commission's Directorate General for Regional and Urban Policy is encouraging journalism students from all Member States to communicate on real life projects co-funded by the European Regional Development and Cohesion Funds. This competition is a great opportunity for future journalists to work together with the Brussels accredited media corps covering the European Week!
Benefits
The lucky winners will be offered a chance to come to Brussels as a part of the media pool communicating on one of the major events of the year: the European Week of Regions and Cities taking place in Brussels on 9–12 October 2017. Hotel and accommodation for the winners will be paid for by the organisers.
Eligibility
Minimum age requirement: 18 years old.
All selected young journalists will be requested to provide a copy of their student card to prove their registration in a journalism school/university.
The short articles must be at least 400 words and may not exceed 1000 words. Only written contributions will be accepted.
Applications must be submitted in English.
Team applications will not be accepted, only individual applications are accepted.
The European Commission reserves the right to use the articles submitted in presentation materials, with the media, and to reproduce them in any form.
The Jury will be composed by officials from the European Institutions, working in the media/journalism/communication fields.
The jury's decision is final and without appeal.
The jury reserves the right to reject any entry that does not comply with the requirements of the competition.
Judging Criteria
The jury will assess eligible applications as per the above conditions according to the following selection criteria:
Their originality (a new story or an unusual angle);
The extent to which they are compelling for the reader or viewer and catch the interest;
Their respect for the ethical principles of journalism;
The extent to which they demonstrate a rigorous approach in terms of research and field work.
Applications will be assessed on both substance and style of the young journalists' work.
How to Apply
STEP 1: Write a short article in English (400-1000 words) in the box below.
STEP 2: Stick to the theme: A project co-financed by the European Regional Development and Cohesion Funds, supporting smart, inclusive or sustainable growth, particularly job creation (Hints here)
STEP 3: Submit your application by 31 August.
For more information, visit Youth4Region Media Competition.