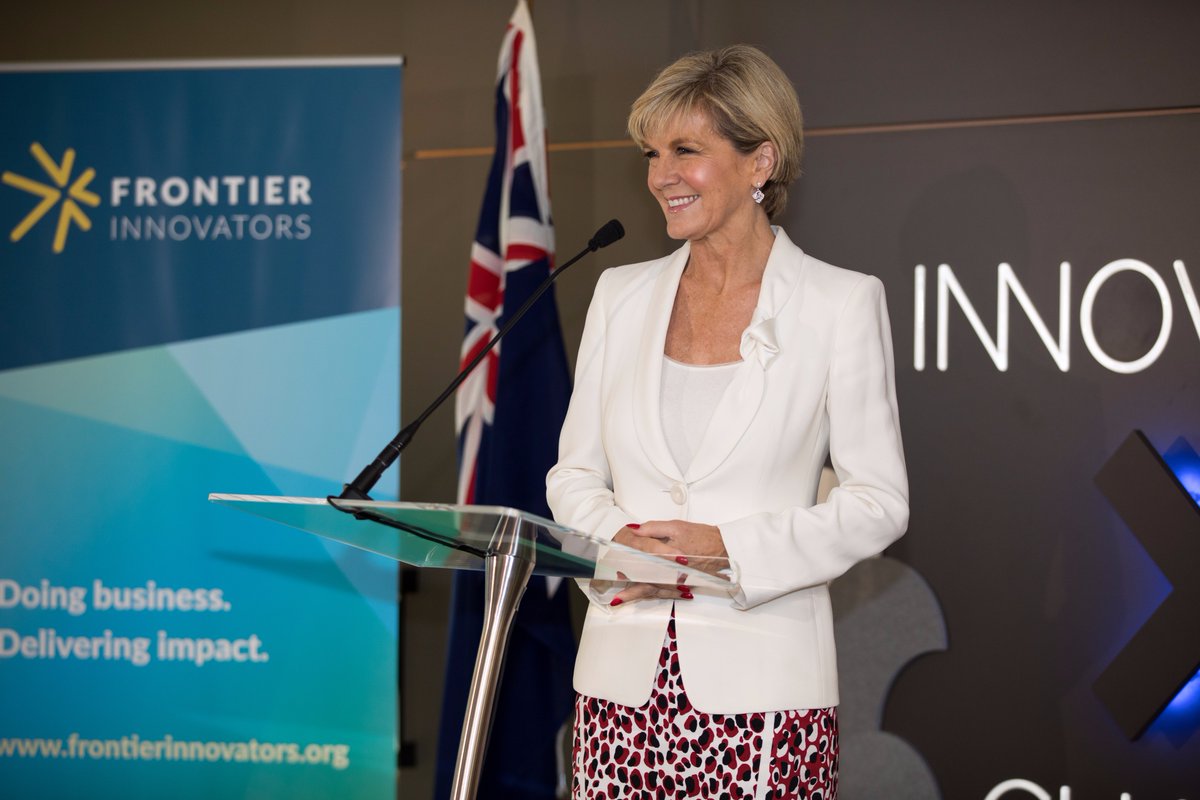 Apply to Frontier Innovators Program 2017 (Up to $100k AUD + Fully-funded Trips)
Deadline: September 30, 2017
Applications are now open for Frontier Innovators. An initiative of the Australian Government Department of Foreign Affairs and Trade's innovationXchange, and delivered by SecondMuse, Frontier Innovators is a search for innovative businesses in the Asia-Pacific that are delivering impact through their work that supports the Sustainable Development Goals. To find great examples of these businesses, they are running an open call for innovative businesses that are making an impact across the Asia-Pacific with new products or services or through new ways of working. They want to find up to 15 of these businesses, elevate their incredible work, and help them to grow.
Frontier Innovators will design and deliver a tailored support program to build key capabilities, and provide you with access to unique opportunities that can help you grow. Winning businesses will receive grant funding and tailored support, along with access to advisors, potential partners and investors.
Whether you are an established business, a growing startup with an innovative product or service, or a social enterprise with a business model – if your work benefits people in the Asia-Pacific, apply now for your chance to win a package of funding and tailored support. They are looking for a diverse group of businesses from across the region, so if you are making an impact through your work, they want to hear from you!
Benefits
Up to $100,000 AUD of funding. The prize money will be provided in the form of a grant, meaning that it will not have to be repaid.
3-6 months of tailored support
Access to partners, advisors and investors
In addition, tailored support and unique opportunities will be offered to promising finalists from every eligible country, so don't miss out!
1-2 representatives from your businesses may be required to travel to a number of both national and international events to participate in the Frontier Innovators program. These trips will be funded by the project at no cost to yourself, however, your representatives will need to be available during the period of October 2017 – March 2018 to attend events and workshops.
Eligibility
You are eligible to apply, if:
Your work must delivering impact in one or more of the countries listed below:
Afghanistan, Bangladesh, Bhutan, Cambodia, Cook Islands, Fiji, Indonesia, Kiribati, Laos, Maldives, Marshall Islands, Micronesia, Mongolia, Myanmar, Nauru, Nepal, Niue, Pakistan, Palau, Papua New Guinea, Philippines, Samoa, Solomon Islands, Sri Lanka, Thailand, Timor-Leste, Tokelau, Tonga, Tuvalu, Vanuatu, Vietnam
You are generating revenue from your business activities
You want to grow or scale your business
Your businesses is actively delivering a product or service to the market. This means that you must have more than ideas.
Other criteria:
Not-for-profits and charities are eligible to apply, but we will need evidence of a business model.
If you are not yet delivering impact in one of the eligible countries listed above, but have clear plans to begin doing so within a year of submitting your application, you are still eligible to apply.
Your businesses does not need to be registered for you to apply. It can be based anywhere in the world and have operations anywhere in the world, provided that you are still delivering impact in one or more of the eligible countries listed above.
There are no specific sectors. Applicants from all sectors, who are addressing a wide range of issues can apply
If you are unsure please contact them to discuss your application.
Selection Criteria
Applications will be assessed on three main areas:
business case
impact delivered and / or potential impact
potential for growth or scale
Application
Complete the online application.
Share a photo story of your work on Twitter and tag #frontierinnovators
All eligible applications will be evaluated by a panel of reviewers with varied backgrounds and relevant experience. Shortlisted applicants will be asked to join a video-conference interview with a number of reviewers. Up to 15 businesses will be selected to take part in the Frontier Innovators program.
For more information, visit Frontier Innovators.