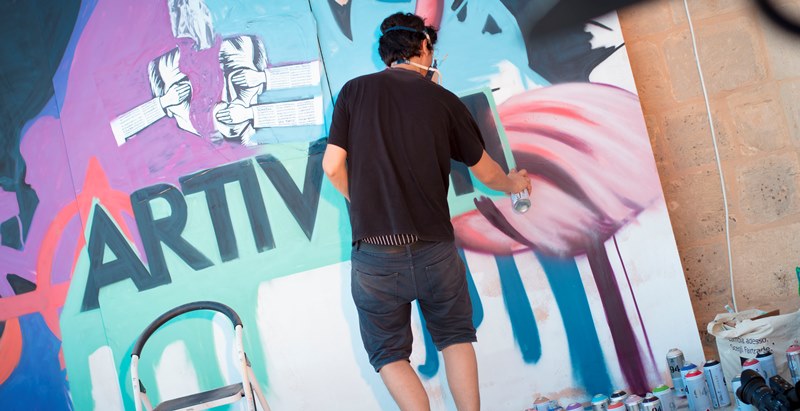 Become an Artivist: ARTIVISTI New Programme for Young Artists 2017 (€2,000 Prize)
Deadline: September 28, 2017
Artists who show outstanding talent, passion and commitment to the arts are invited to apply for Artivisti. The Arts Council Malta and Aġenzija Żgħażagħ together with 89.7 Bay have launched ARTIVISTI, a new programme that will identify some of the best young talents across the arts and provide them with the necessary training, mentoring and networking to further develop their creative potential. Arts Council Malta (ACM), is the national agency for development and investment in the cultural and creative sectors.
'The programme is an addition to Arts Council Malta's community exchange portfolio designed to provide young movers and shakers in the arts with the opportunity to unleash their full potential and be the inspiration in the creative sectors', said Albert Marshall, Executive Chairman of Arts Council Malta. Artivisti will provide a space for young people to challenge peers and communicate the significance of their creative expression to the wider community.
Benefits
Each selected Artivist benefits from:
A micro-grant of €2,000 towards the respective creative development of the young creative.
Participation in a year-long interdisciplinary residency programme.
A series of one-on-one mentorship and support opportunities over a core period of 12 months.
Opportunity to access, and learn from a nourishing pool of creative talent and a rich network of peers.
A visible ambassadorial role for the art.
Membership to alumni community and a lifetime of encouragement, opportunity and support.
Eligibility
It is open to Maltese citizens. Individuals who are not in possession of a Malta residence permit, or of a Maltese citizenship certificate, or of a Maltese passport cannot participate.
Artists aged between 16 and 25 who show outstanding talent, passion for the arts and commitment can be nominated.
The program is aimed at individuals not at groups.
Activities which are part of individual modules credited as part of an education course or research as part of established academic programmes are not eligible.
Application Process
The documents below are mandatory and required. Failure to present any of these documents will render the application non-compliant:
Applicants must first be nominated. Nomination forms are available here. Nominations may be submitted by an individual, organisation, entity, or institution; whether public, non-governmental or private. Self-nominations are eligible.
Creative practice portfolio should also be submitted.
A creative video pitch by the nominee, which includes:

A taster of the nominee's creative proficiency.
The nominee's goals and dreams for the next three years.
Why the nominee should be chosen for the programme.

Kindly note that it is your responsibility to submit all the necessary documentation, as outlined above, before the indicated deadline.
You may submit your nomination form with all relevant supporting documents as follows by sending an email to: [email protected] till noon on the day of the deadline.
For more information, read the Programme Guidelines or visit Artvisti.