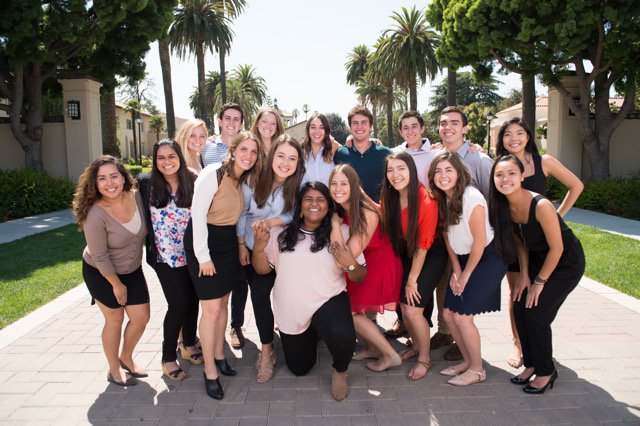 Apply: Global Social Benefit Institute Program for Social Entrepreneurs 2018 at Silicon Valley
Deadline: October 20, 2017
Miller Center for Social Entrepreneurship is now accepting applications for their next GSBI Online and GSBI Accelerator cohort starting in January 2018. Based at Santa Clara University, in the heart of the Silicon Valley, the Global Social Benefit Institute (GSBI®) accelerates social impact enterprises that have developed innovative solutions to the problems of poverty. They provide rigorous training and executive mentorship to help social entrepreneurs soar.
As the most rigorous and practical social impact accelerator in the world, GSBI supports social entrepreneurs in sustaining and scaling their businesses. They help leaders manage risk and accelerator growth so they can multiply their positive impact on the world.
If you are a social entrepreneur who aims to combat poverty and protect the planet, you are invite to apply to the GSBI. Whether you are a for-profit, nonprofit, or hybrid enterprise, they provide programs that are focused on your business model and tailored to your needs.
Programs
GSBI Boost: For enterprise that are in seed stage (Blueprint)
GSBI Online: For enterprise that are in startup stage (Validate)
GSBI Accelerator: For enterprise that are in growth stage (Prepare)
Program benefits include:
Executive mentoring
Business model focused content
Cost and Benefits
GSBI fundraises so that the cost of their program does not prohibit any social entrepreneur from getting the help they deserve.
Program staff time, in-residence meals, and accommodations for the GSBI Accelerator program are all paid through the fundraising efforts of Miller Center. Participants in the GSBI Accelerator are expected to pay only for round-trip airfare to San Jose or San Francisco, California for the August in-residence portion of the program.
Participants in GSBI Online complete the course remotely and require no travel.
Eligibility
They are looking for entrepreneurs who:
Lead an existing for-profit, nonprofit, or hybrid enterprise
Are operational and have a tested business model
Are ready for scale and investment
Develop innovative solutions to provide paths out of poverty
Evaluation Criteria
Completed applications are evaluated on:
Impact & Business Model
Marketing & Sales
Operations Model
Management & Team
Financials using the Stage Assessment Tool
Application
To apply, click here.
Applications for their next GSBI Online and GSBI Accelerator cohort, launching in January 2018, are due October 20, 2017. They maintain a rolling application process annually; meaning, once they receive your application, they will consider you for the GSBI program that they believe is the best fit for you. No need to apply more than once!
For more information, visit GSBI Online and Accelerator.