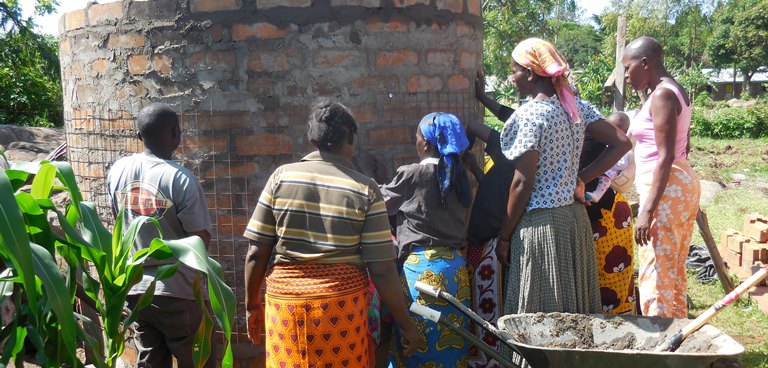 Virginia Gildersleeve International Fund (VGIF) 2018/19 (Up to $7,500 Grant)
Deadline: October 2, 2017
VGIF's application process for project grants to be awarded in April 2018 is open! The Virginia Gildersleeve International Fund (VGIF) envisions a world where gender equality prevails and where women and girls can access or create opportunities for themselves and the greater community. VGIF is an international women's fund based in the United States and governed by an international Board of Directors.
Each year, VGIF awards single-year grants through an open call for applications, as well as 3-year project grants by invitation only. They believe that investing in women-led grassroots initiatives can have a life-affirming impact that changes lives and empowers women and girls. VGIF grants are global and used to fund locally generated projects that advance the rights of women and girls; projects that help improve the lives of women and girls by advancing women's rights and social justice.
Benefit
Get a grant of up to $7,500.
Eligibility
VGIF supports Community Based Organizations (CBOs) and Non-Governmental Organizations (NGOs) that are governed and directed primarily by women and grassroots and community-based.
All project staff must be in-country.
Projects located in all countries except the USA, Canada, and countries in Western Europe are eligible for funding.
VGIF supports projects that advance the rights of women and girls across a number of topic areas including, but not limited to:

Economic empowerment (i.e. income generating skills, revolving loans, financial literacy).
Health and wellness (i.e. nutrition, reproductive health, HIV/AIDS, mental health).
Education (i.e. promoting STEM for girls, literacy, numeracy).
Leadership and building movements (i.e. developing and strengthening women's networks, leadership skills training, access to decision-making roles).
Environment, food and water security(i.e. sustainable agriculture for women farmers, access to safe water, women in natural resource management).
Women's legal rights (i.e. rights to land, inheritance, equal employment).

Participation of men and boys in projects is encouraged; however, VGIF funds projects that are designed to primarily benefit women and/or girls.
VGIF does not fund individuals, religious organizations or political parties.
Application
Begin your application online.
VGIF's application process begins with an Eligibility Quiz and Letter of Intent (LOI). The LOI helps determine whether your organization and proposed project fit VGIF's criteria and mission.
Applicants whose LOI is approved will be invited to submit a full application, also an online form.
For more information, please visit VGIF Grant.