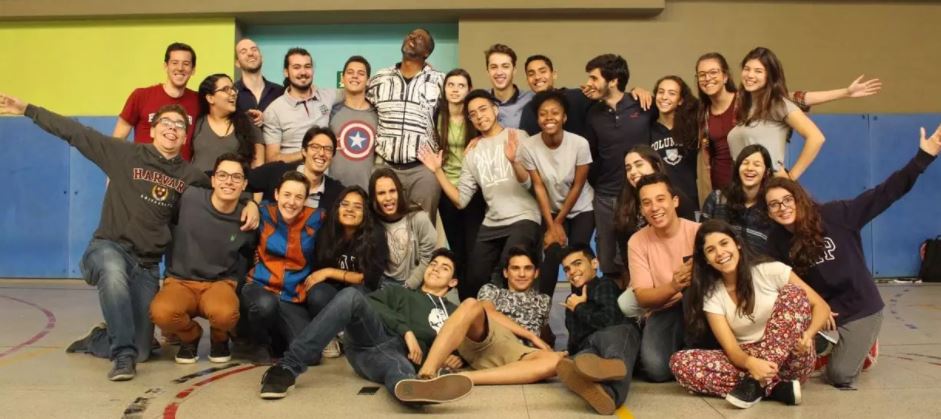 LALA Colombia Leadership Bootcamp 2017 in Medellín (Scholarship Available)
Deadline: October 1, 2017
Applications are ongoing for the LALA Colombia Leadership Bootcamp 2017. The Colombia Leadership Bootcamp 2017 (CLB 2017) is an eight-day intensive leadership and social innovation development program for students aged 17-21 who have the passion and potential to bring about positive socioeconomic and political change to Latin America. CLB is looking for changemakers with open minds and limitless potential to lead Latin America in today's most pressing problems. Only 28 applicants will be chosen from all over Latin America.
Participants will:
Work in small teams to understand their strengths, passions and motivations to discover where they can have the biggest impact in their countries.
Develop their problem-solving, design-thinking, leadership, and social entrepreneurship skills through experiential activities to develop solutions to problems they are passionate about.
Engage in Socratic discussions on complex leadership topics such as "the good society", "transcendental leadership", and "ethics in government and business."
Do one-on-one coaching with our team to push their thinking and self-awareness.
Learn and practice valuable habits of high-performing leaders.
Learn from inspirational leaders who are creating positive change today in business, social enterprises, and government.
Develop a strong cohort to support them in their leadership journey after our program.
Gain valuable mentors from current industry leaders and social innovators.
Cost
All-Inclusive Program Fees: US$1000/student. Early-bird fees: US$70. Through the generosity of some donors, there are scholarships available.
Eligibility
The ideal applicant:
Must be a citizen of a country in Latin America and be between 17 – 21 years;
Has a strong vocation for service. Embodies the concept of a "servant leader";
Is passionate and committed to address the problems around them;
Has demonstrated leadership potential through their actions;
Has the highest standards of integrity;
Is intellectually curious, and is constantly seeking to learn and grow;
Thrives when working in teams; seeks to empower those around them;
Has a working fluency of English.
Exceptional applicants from the US who have demonstrated strong connections to, or passion for, Latin America may be accepted for the program.
Application
The following documents are required for a complete application:
Transcript or Report Card
Completed Essat and Video Submission
Supplement (optional): If there is anything else you would like to share, you may do so in a statement not exceeding 150 words
A copy of the full application, along with essay and video prompts, is available here.
Application deadline is 11:59pm Colombia Time (GMT-5) on October 1, 2017.
For more information, visit Colombia Leadership Bootcamp.