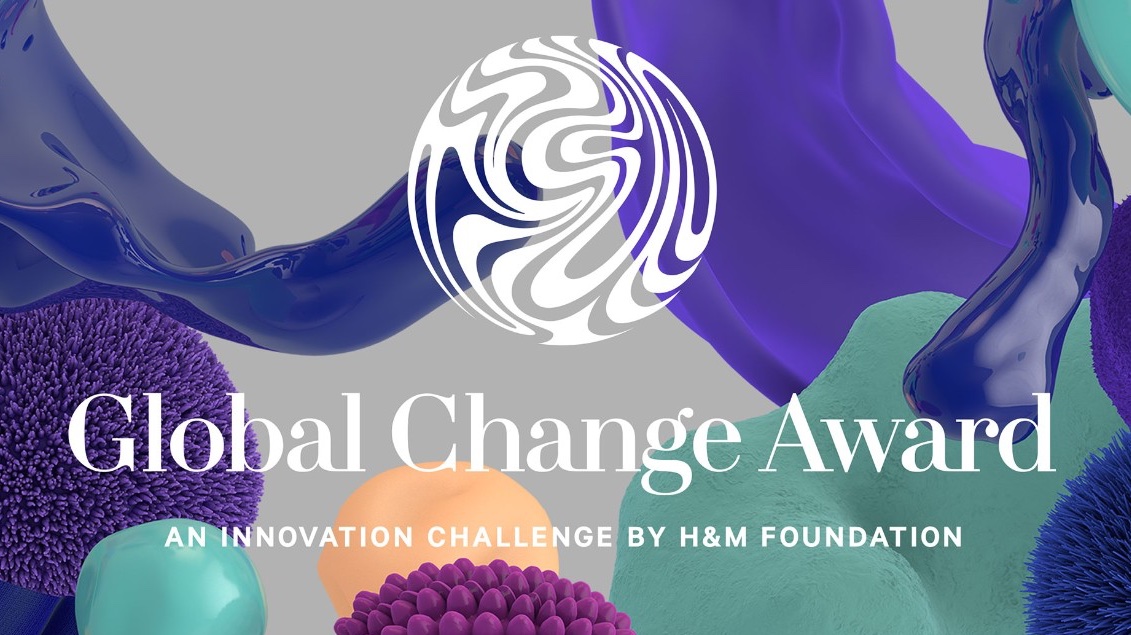 H&M Foundation Global Change Award 2018 – Win a trip to Stockholm, Sweden and more!
Deadline: October 31, 2017
Do you want to reinvent fashion? The Global Change Award could be your ticket to launch your dream project, transform the fashion industry and help protect the planet. The Global Change Award is one of the world's leading challenges for early stage innovation, and the largest initiative of its kind in the fashion industry. They are looking for game changing ideas that can make the entire fashion industry circular and help protect our planet and living conditions.
The Global Change Award catalyses early innovations that can accelerate the shift from a linear to a circular fashion industry. It is an innovation challenge by H&M Foundation, in collaboration with Accenture and the KTH Royal Institute of Technology in Stockholm.
The H&M Foundation is a non-profit global foundation, privately funded by the Stefan Persson family, founders and main owners of H&M. Its mission is to drive long lasting positive change and improve living conditions by investing in people, communities and innovative ideas. Through partnerships with organizations around the globe, the H&M Foundation drives change within four focus areas; Education, Water, Equality and Planet.
Categories
To encourage ideas from a broad circular scope, the Global Change Award 2018 features three categories open for applications. The five winners will be chosen regardless of category – there is no set quota between the categories:
Digitalization: Apply digital technologies such as connectivity, robotics, artificial intelligence, data, internet of things etc. across the value chain including consumers and garments to make fashion circular.
Climate positive: Create clothes, services and manufacturing processes that are not only neutral but actually good for the environment, helping to restore and regenerate the environment when being used.
Waste: Recover the resource and value lost in material, energy and information waste, turning it into materials, products or services. Or simply eliminate waste in the first place.
Award
The winners of the Global Change Award 2018 will all receive:
A share of the €1 million grant. The distribution of the shares are decided by the public through an online vote
A trip to Stockholm to attend the grand award ceremony on April 20, 2018
Access to a one-year Innovation Accelerator across Europe, America and Asia.
Eligibility
Open to individuals with early stage ideas presenting new circular approaches intended to reinvent the fashion industry;
Innovation knows no national borders and H&M Foundation believes these early stage ideas can rest in anyone's head anywhere on the planet, so in an effort to reach as many great minds as possible the challenge is open to any individual and groups of up to 5 people over 18 years of age anywhere in the world;
It is also open for institutions, organizations and social business.
Application
Applicants can sign up or login to complete application.
Apply by October 6 for an additional chance to win a one week Innovation Accelerator. Anyone who applies on or before October 6, 2017 will automatically have the chance of winning the Early Bird competition.
Application Timeline
September 13, 2017 – October 31, 2017: Application Period
November 1, 2017 – March 11, 2018: Screening Period
March 12 – March 16, 2018: Online Voting Period
March 20, 2018: Award Ceremony
March 21, 2018 – March 20, 2019: Accelerator
For more information, see FAQ or visit Global Change Award.