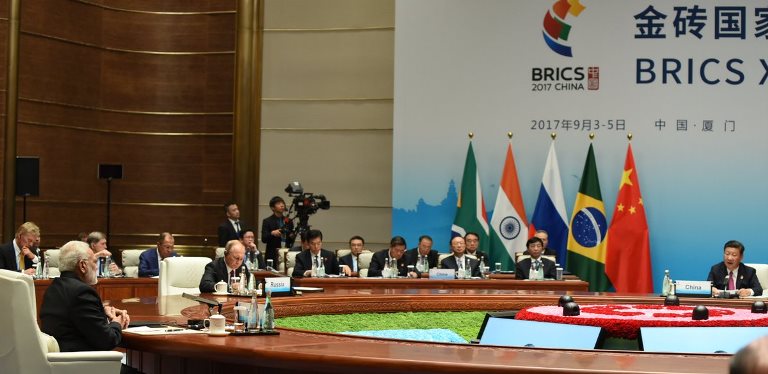 Apply for the BRICS STI Framework Funding Programme 2017
Deadline: November 28, 2017
Application calls are on going! The BRICS STI Framework Programme is a joint funding of multilateral research which aims to support excellent research on priority areas which can best be addressed by a multinational approach. The initiative would facilitate cooperation among the researchers and institutions in the consortia.
BRICS is composed of Brazil, Russia, India, China and South Africa. Based upon 10 years' development, BRICS, as an important platform for emerging markets and developing countries, has evolved into an important driving force to global economic growth and trade cooperation, as well as to global economic governance reform. BRICS cooperation is aimed at complementing and strengthening existing bilateral and multilateral relations among member countries.
Organizations Involved
As part of the initiative, the following research funding organizations from the BRICS countries have agreed to jointly establish a new scheme for funding multilateral cooperative activities.
Brazil: National Council for Scientific and Technological Development (CNPq)
Russia: Foundation for Assistance to Small Innovative Enterprises (FASIE), Ministry of Education and Science (MON), Russian Foundation for Basic Research (RFBR)
India: Department of Science and Technology (DST)
China: Ministry of Science and Technology (MOST). National Natural Science Foundation of China (NSFC)
South Africa: Department of Science and Technology (DST), National Research Foundation (NRF).
Funding
Funding opportunities and costs differ from organization to organization. To see the different funding details, visit here.
Eligibility
Eligibility criteria are set by national funding agencies and may vary from country to country and
even from one national funder to another.
In general, the call is targeting research groups, research institutions, universities, SMEs and other research performing bodies. However, please refer to the national annex of your national funders, national call announcements or contact national funders directly to find out more on eligibility criteria.
To be eligible for the call the consortium must consist of a minimum of 3 partners (all of them requesting funding) from at least 3 different BRICS countries.
Collaborative multilateral basic, applied and innovation research projects in the following thematic areas can be submitted in response to the call: Prevention and monitoring of natural disasters, Water resources and pollution treatment, New and renewable energy, and energy efficiency, Biotechnology and biomedicine including human health and neuroscience, Information technologies and high performance computing, Material science including nanotechnology.
Application
Download the Joint Application Form (JAF).
In addition to the JAF, each national team of a project shall submit an additional national component (i.e. proposal) to the relevant national participating funding organization following all required procedures of each particular organization.
The Joint Application Form (JAF) shall first be submitted by the project coordinator to the Call Secretariat through the online BRICS STI Framework Programme Application Management System (AMS).
The Joint Application Form includes information on:

Thematic area;
Title and acronym of cooperative research project;
Abstract;
Proposed period of cooperative research project;
Research team;
Budget requested.
For more information, read FAQ or visit BRICS STI Framework Programme.