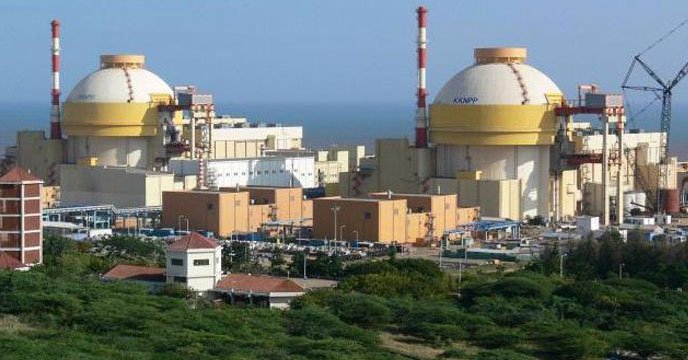 60 Job Vacancies Available at Nuclear Power Corporation of India Limited 2017
Deadline: October 10, 2017
Apply for one of the 60 vacancies available at the Nuclear Power Corporation of India Limited, for trade apprentices. NPCIL is a premier Public Sector Enterprise under Department of Atomic Energy, Government of India with comprehensive capability in all facets of Nuclear Technology. The Company was registered as a Public Limited Company under the Companies Act, 1956 in September 1987 with the objectives of operating atomic power plants and implementing atomic power projects for generation of electricity in pursuance of the schemes and programmes of the Government of India under the Atomic Energy Act.
NPCIL is responsible for design, construction, commissioning, and operation of nuclear power reactors. The company is hereby accepting applications in the prescribed format for engagement of Trade Apprentices under The Apprentices Act, 1961 and The Apprenticeship Rules, 1992 in the Rajasthan Rawatbhata Site, PO: Anushakti–323303.
Eligibility and Qualification
Available recruitment opportunities are open for the job of fitter, turner, mechanist, electrician, electronic mechanic, welder and computer operator and programming assistant.
Fitter, Turner & Mechanist: Passed in a 10th class examination under 10+2 system or its equivalent and ITI Pass Certificate in respective Trade.
Electrician: Passed in the 10th class examination under 10+2 system or its equivalent with science as one of the subject and ITI Pass Certificate in Electrician Trade.
Electronic Mechanic: Passed in the 10th class examination under 10+2 system in mathematics and physics, chemistry or its equivalent and ITI Pass Certificate in Electronic Mechanic Trade.
Welder: Passed in an 8th class examination under 10+2 system or its equivalent (Passed 7th class where the terminal examination is in class 7th) and ITI Pass Certificate in Welder Trade.
Computer Operator and Programming Assistant (COPA): Passed in the 12th class examination under 10+2 system with Science or Commerce or duly recognized diploma in Engineering (Other than Computers) from any Polytechnic of three years duration and ITI Pass Certificate in COPA Trade.
Eligible candidates will be selected based on the performance in marks obtained in ITI.
Applicants Age limit should not be less than 14 years and more than 24 years as on 10/10/2017.
Application
First, the candidate has to register himself at the web portal of Ministry of Skill Development and Entrepreneurship here.
Candidates should enclose self-attested photocopies of the following certificates:

Educational qualification (8th, 10th , 12th mark sheet as may be applicable).
ITI certificate and Mark sheets.
Other qualification/experience certificates, if any.
Community certificate of those belonging to SC/ST/OBC (NonCreamy layer).
Police verification certificate issued by District Police Authority.
Character/Conduct Certificate from the concerned Institution.
Certificate of Physical disability, if applicable.
ADHAR Card (Compulsory).
Recent Passport size photograph

Applicants should duly fill the application in all respects and submit to the following address along with all  self-attested copies:
Dy. Manager (HRM)
Recruitment Section,
Vijay Bhawan, Rawatbhata Rajasthan Site,
NPCIL, P.O.-Anushakti, Via-Kota (Rajasthan),
Pin- 323303
For more information, see official announcement or visit NPCIL Recruitment Vacancy.