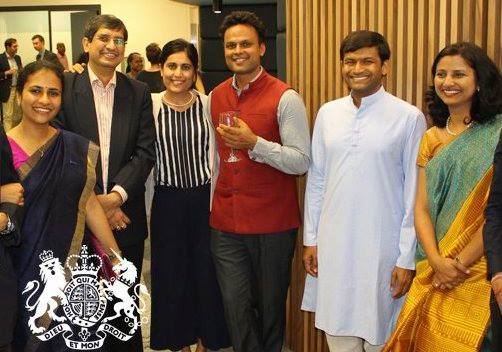 Chevening Standard Chartered Financial Services Fellowship 2017/2018 (fully-funded)
Deadline: October 11, 2017
Applications are invited for the Chevening Standard Chartered Financial Services Fellowship 2018 for mid-career Indians in the finance sector. The Fellowship is a fully funded eight-week residential program hosted by King's College London. The Chevening Standard Chartered Financial Services Fellowship will commence its second successive cohort in April 2018.
The program aims to:
Build expertise in specialist skills such as risk management, actuarial sciences, investment management, and financial regulation which will increase the talent pool in the Indian market and provide a fillip to growth in the sector.
Expose individuals to international financial markets and regulatory systems which will enhance openness and reduce resistance to change.
Promote cross-border cooperation in financial regulation by developing mutual appreciation of regulatory systems and encourage sharing best practices.
Facilitate the sharing of knowledge and experience and to provide a platform to encourage cross-border engagement and networking amongst Chevening Award recipients from across the world.
Foster long-lasting positive relationships between talented professionals in the financial sector in India and the UK.
On completion of the fellowship, it is anticipated that participants will return to their professional positions of influence and continue engagement with the UK to strengthen cooperation between the two countries in their field of work. The fellowship will offer fellows a high quality professional development opportunity which will provide specialist skills to encourage innovation and help improve industry capability in India. Fellows will also gain an appreciation of the value of cost-benefit analysis of financial regulation and leave with a positive impression of the UK. The programme will commence in April 2018.
Benefits
Each fellowship includes:
Full programme fees
Living expenses for the duration of the fellowship
Return economy flight from India to the UK
Eligibility
To be eligible for a Chevening Standard Chartered Financial Services Fellowship, you must:
Be a citizen of India and currently live in the country. You must not hold British nationality.
Have at least seven years' relevant work experience prior to applying.
Have an excellent academic background in the field of finance or considerable experience of working in such fields.
Have a good working knowledge of English (to be assessed by a qualified English language assessor).
A postgraduate level qualification (or equivalent professional training or experience in a relevant area) at the time of application.
Agree to adhere to all relevant guidelines and expectations for the programme.
Application
Apply through the India fellowships page. If you are conditonally selected, please familiarise yourself with the placement timeline;
Applications for this fellowship are open between August 7 and October 11, 2017.
For more information, visit Chevening Standard Chartered Financial Services Fellowship.