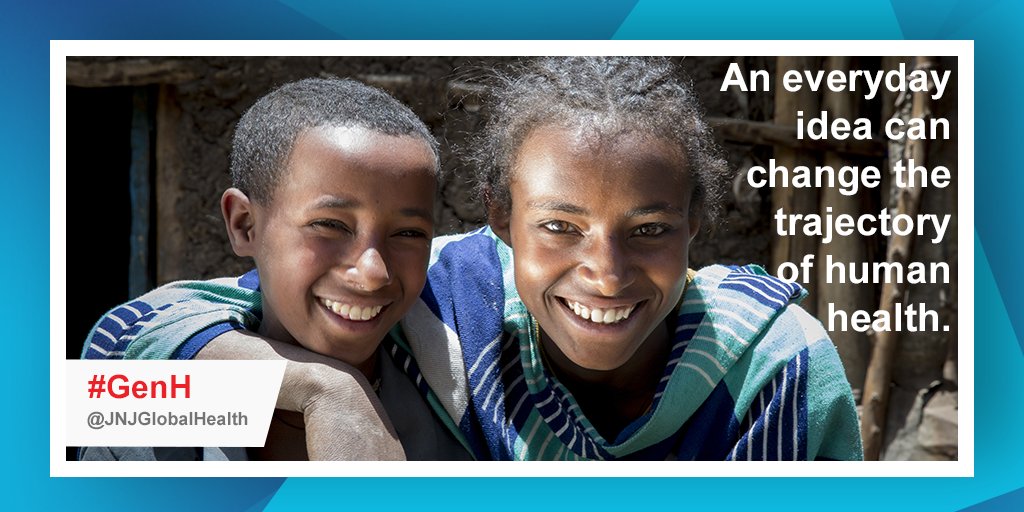 GenH Social Venture Competition 2017 for Entrepreneurs Worldwide ($250k grand prize)
Deadline: October 4 and 18, 2017
Johnson & Johnson invites entrepreneurs and innovators to enter the GenH Challenge, a global social venture competition where YOU can design locally-tailored and globally-relevant solutions to enduring health challenges. GenH Social Venture Competition is seeking new ideas to solve enduring health challenges around the world with $250k grand prize. They are looking for everyday ideas from the front lines of care that can change the trajectory of health.
The GenH Challenge is based on the notion that new thinking and new ways to apply everyday ideas can support those on the front lines of health care worldwide. In the landscape of competitions, the GenH Challenge is committed especially to a high standard of openness, fairness, and transparency. Their goal is to provide value for everyone who participates.
Are you an entrepreneur or innovator? Your big idea or everyday innovation can help advance the healthiest generation in human history – "GenH" – by supporting those on the front lines of care.
Focus Areas
Environmental Health
Essential Surgery
Global Disease Challenges
Health Workforce
Women & Children's Health
Awards
After the submission and judging process, Finalists will be invited to pitch their ideas to a Selection Committee consisting of Johnson & Johnson team members and global experts in health and innovation. Ultimately, 6 teams will win up to $250,000 from a $1 million prize purse—$600,000 in cash prizes and $400,000 in non-financial rewards such as capacity-building and engagement with experts in the Johnson & Johnson network.
The three levels of cash awards include:
1 winner-$250,000
1 winner-$150,000
4 winners-$50,000
All Finalist teams will be invited to attend a free, one-week, skills-based workshop hosted by Johnson & Johnson to build capacity among Finalist team members.
Eligibility
Organizations, both for-profit and non-profit, in seed stage or early phase, from around the world can apply.
Teams must include someone who works at the front lines of care.
They are looking for organizations that are seed stage or early phase.
To be eligible to apply, your idea must have received under $250,000 funding or been in development for 5 years or less.

Early Phase: Your organization is less than five years' old and/or has received less than $250,000 USD in funding and is submitting its novel model for consideration.
Established: Your organization is established, but is submitting a novel program or project for consideration that is less than five years' old and/or has received less than $250,000 USD in funding.
Multi-Partnership: Your team is submitting an idea for consideration as part of a novel multi-partnership of established organizations, but the partnership is under five years' old and/or has received less than $250,000 USD in funding.
Johnson & Johnson welcomes applications from organizations or entities that have a recognized legal existence and structure under applicable law (State, Federal or Country) and that are in good standing in the jurisdiction under which they are organized. Organizations in the following categories are eligible organizations and may submit proposals:
A university, college or academic or research institution or center that is part of a university meeting the eligibility criteria if the university adopts the project as its own project.
An organization recognized as a 501(c)3 organization by the Internal Revenue Service under the United States Tax Code.
An organization that is established under the laws of a country other than the United States and is determined by Johnson & Johnson's designee to be the equivalent of an organization under 501(c)(3) and 509(a) (1), (2), or (3) of the United States Tax Code. Additional supporting documentation will be required for non-U.S. organizations that may be considered for Awards.
An organization that is not a charitable organization (including for profit organizations) but whose proposal has as its primary purpose the accomplishment of a charitable purpose under the law or regulations of the United States Code and with respect to which no private interests will receive more than an incidental private benefit as determined by Johnson & Johnson's designee.
Application
For more information, visit GenH Social Venture Competition.