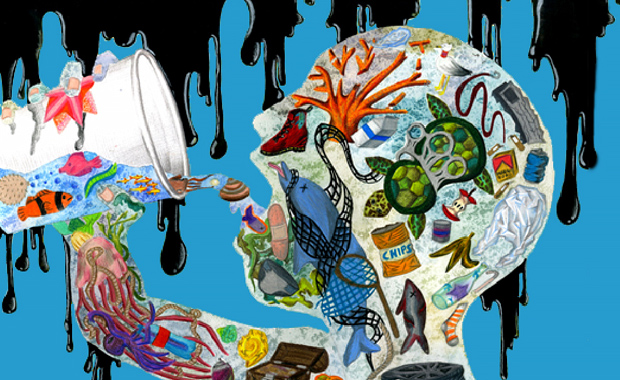 Call for Entries: Bow Seat Ocean Awareness Student Contest 2018
Deadline: June 18,2018
Young artists, thinkers, and activists who are concerned about the future of our human and natural communities are called to submit entries for the Bow Seat Ocean Awareness Student Contest 2018 and use their creative voices to explore, express, and advocate for issues related to climate change and our oceans. Climate change is the biggest issue of our lifetime. Our whole life will be lived as the impacts of global climate change are taking place.
The Contest challenges applicants to create a piece that not only presents issues and challenges, but also communicates a message that inspires others to act. You are encouraged to connect your submission to your own life, your local community, or something else that motivates you. Your work should explore the relationship between human systems, climate change, and our oceans. Applications are invited in any of the five categories: art, poetry, prose, film and music.
Awards
Gold Award: $1,000 for Junior & $1,500 for Senior
Silver Award: $750 for Junior & $1,000 for Senior
Bronze Award: $250 for Junior & $500 for Senior
Honorable Mention: $100 for Junior & $250 for Senior
Sponsor Recognition Awards: $750 for Junior & $750 for Senior
The Making Waves Award will be awarded to one submission in each age division that demonstrates a powerful, engaging, and original voice of ocean activism. Winners receive a $250 cash prize.
Eligibility
This is an international Contest and is open to students in middle school or high school worldwide;
Students age 11-14 (before the deadline June 18, 2018) may enter the Junior Division. Students age 15-18 (before the deadline June 18, 2018) may enter the Senior Division;
Participants under the age of 13 must have a parent or legal guardian complete a Children's Online Privacy Protection Act (COPPA) Parent/Guardian Consent Form and upload it as part of their submission;
Entries may be submitted by an individual or group of unlimited size. If you submit as a group, there must be one group leader who will serve as the contact person for the group. All of the names of the group members must be listed in the submission. Award money will be split among the group members.
Any student may submit (i.e., have their name included in) only one entry per category. Therefore, a student may have a maximum of five different submissions, one in each category.
Application
Students must create an account and submit their work through the online system. Bow Seat cannot accept submissions via email or physical mail;
Students must have an adult sponsor – usually a teacher. Homeschooled students may put down their homeschool teacher's name;
Entries submitted previously to the Bow Seat Ocean Awareness Student Contest will not be considered in the 2018 Contest. Submissions must be created during the 2017-2018 academic year (between June 2017 and June 2018).
All entries must be the students' original work. While they recognize that existing sources will be used for inspiration and research, Bow Seat reserves the right to disqualify an entry at any time if they suspect or determine plagiarism.
All submissions must be received by Monday, June 18, 2018 at 11:59 PM Eastern Time (ET) to be considered in the 2018 Contest. The online platform will close automatically at the Contest deadline. Please plan accordingly!
For more information, visit Bow Seat Ocean Awareness Student Contest.