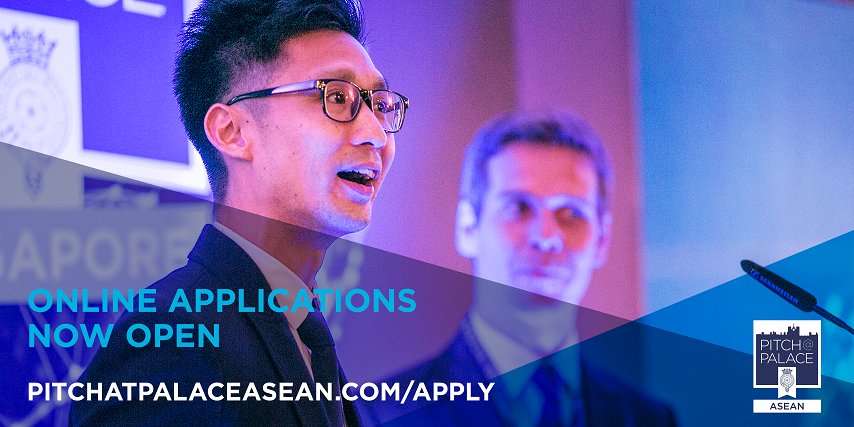 Deadline: May 16, 2018
Apply now for the [email protected] Bootcamp 2018 for ASEAN Entrepreneurs. The Bootcamp aims to provide a platform to showcase ASEAN Entrepreneurs, connecting them to local and international networks and help amplify their businesses. As part of [email protected] Global, [email protected] ASEAN aims to develop connectivity between ASEAN and other key markets.
[email protected] gives Entrepreneurs the opportunity to meet the people who can help make their business dreams become a reality. [email protected] is an initiative set up by The Duke of York to support Entrepreneurs by providing them with the best opportunities to access mentors and advisers, distribution systems and supply chains, connections and investment.
[email protected] ASEAN will be taking place alongside Innovfest Unbound 2018, the anchor event of Smart Nation Innovations week, a Singapore government initiative that consists of a week-long series of events that showcase the latest digital developments and transformation in the global innovation ecosystem.
Thematic Areas
The theme for [email protected] ASEAN is "Innovation and Technology", addressing the need to build the Entrepreneurial network in ASEAN. [email protected] ASEAN aims to support Entrepreneurs that have identified opportunities in the following areas:
Biotech and Medical Technology
Consumer Technology and Internet of Things
Cyber Security
Data Management and Analytics
Educational Technology
Energy, Environmental and Renewables Technologies
Fintech
Fitness Tech
Health and Wellbeing Tech
Industrial Technology
Materials, Substances and By-products
Media, Communications and Entertainment Technology
Robotics, Artificial Intelligence and Virtual Reality
Smart Cities
Other
Benefits
The winners will be invited to Pitch at [email protected] Global at St. James's Palace in December 2018.
Eligibility
[email protected] ASEAN welcomes applications across a broad range of Technology-related categories from Entrepreneurs from or connected to ASEAN;
Start-ups at all stages are encouraged to apply, from "An Idea on Paper" through to scale up businesses;
All pitches should be in English (preferable).
Application
For more information, visit [email protected] ASEAN.