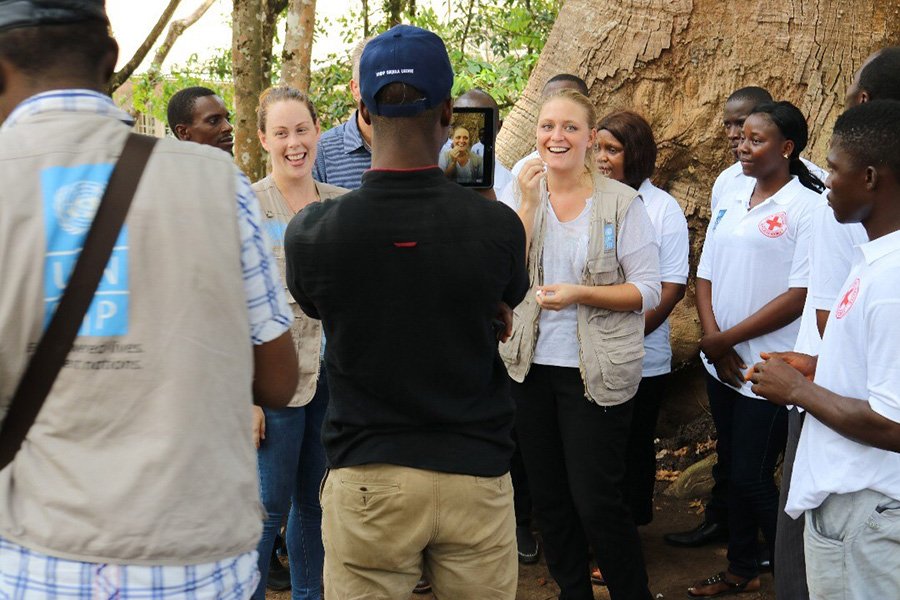 UN Youth Volunteer Programme 2019 for Irish People (Fully-funded to Bonn, Germany)
Deadline: November 15, 2018
United Nations Volunteers is calling for applications to the UN Youth Volunteer Programme for 2019. The UN Youth Volunteer programme aims to create enabling environments for youth engagement in global peace and sustainable human development through volunteerism.
It presents the opportunity for successful applicants to develop and apply their skills, knowledge and capacities in promoting sustainable development as volunteers within UN agencies in regional and developing country offices over a period of 12 months.
With support from Irish Aid, UNV will deploy 11 UN Youth Volunteers in February/March 2019 to the following assignments:
| | | |
| --- | --- | --- |
| Assignment | Host Agency | Country |
| UN Youth Volunteer in Nutrition | UNICEF | Cambodia |
| UN Youth Volunteer in Communication | UNDP | Ethiopia |
| UN Youth Volunteer in Communication for Effective Governance | UNDP | Kenya |
| UN Youth Volunteer in UXO – Programme and Partnership Support | UNDP | Lao |
| UN Youth Volunteer in Human Rights | Resident Coordinator's Office | Malawi |
| UN Youth Volunteer in Primary Education | UNESCO | Mozambique |
| UN Youth Volunteer in Field Legal Office | UNRWA | Palestine OPT |
| UN Youth Volunteer in Youth and Gender | UNFPA | Sierra Leone |
| UN Youth Volunteer in Gender Responsive Governance and Gender Statistics | UN Women | Tanzania |
| UN Youth Volunteer in Education Programme | UNICEF | Uganda |
| UN Youth Volunteer in Communications | UNICEF | Zambia |
Duration of the Volunteer Assignment and Training:
UN Youth Volunteers are deployed to a UN host entity in a regional or developing country office for a period of 12 months.
Mandatory Assignment Preparation Training (APT) for selected UN Youth Volunteers is scheduled to take place in Bonn, Germany, from 11 to 14 February 2019.
Benefits
The travel for attending this training will be covered. Selected candidates will receive logistical information from the UNV Learning Team.
UN Youth Volunteers are provided with a lumpsum for travel (air-tickets and shipment), a volunteer living allowance and life and health insurance for the duration of their assignment. More information is available in the UNV Conditions of Service and specific Descriptions of Assignment.
Eligibility
To be considered for the UN Youth Volunteer Programme all candidates must meet the following general requirements, and should refer to the Descriptions of Assignment (DoA) in the links above for more specific requirements:
Eligible nationalities: Irish citizen or a European Economic Area national with an unrestricted right to reside in Ireland or have a declaration of refugee status from the Minister for Justice and Law Reform.
Qualifications:  A postgraduate qualification.
Languages: Fluency in English. Good working knowledge of an official language of the UN (Arabic, Chinese, French, Russian and Spanish) or Portuguese would be an asset.
Experience: Recent graduates with limited professional experience.
Preference will be given to applicants to this programme with up to two years of professional work experience. Other levels of experience may be better suited to another UN Volunteer programme.
Essential Criteria:
Respect for diversity and experience of other cultures, environments and living conditions, preferably in a developing country;
Experience of volunteering in Ireland or abroad;
Background knowledge of international development issues and an interest in a career in this field;
Knowledge about UNV, the host agency and country of assignment;
Knowledge of the work of Irish Aid and a commitment to contributing to Ireland's international development effort.
If selected, candidates must be declared medically fit to volunteer in a developing country.
Competencies:
Work organization and planning
Flexibility
Pro-activity and self reliance
Presenting ideas and persuading others
Interpersonal sensitivity
Motivation and commitment
Application
Please first register your profile here.
After creating your account, complete all sections of your profile and submit it.
Then go to 'My Page' and click on the 'Special Calls' hyperlink.
Lastly, select the special call to which you would like to apply.
Should you wish to be considered for more than one UN Youth Volunteer assignment, you can express your interest by entering the corresponding DoA codes in the "Additional Remarks" section of your profile.
For more information, visit UN Volunteering.