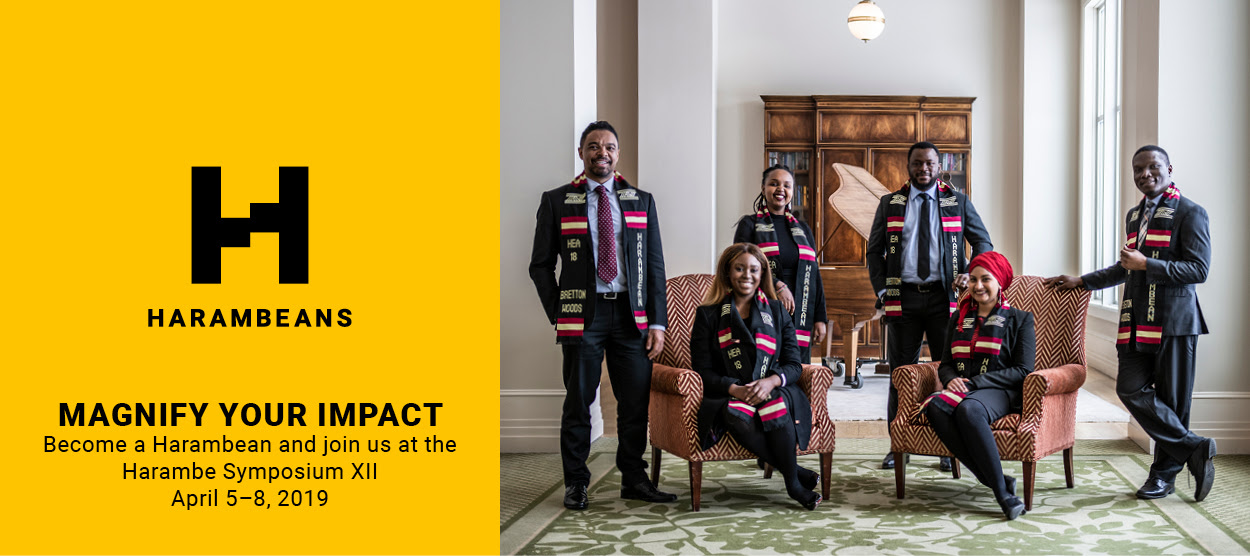 Harambe Entrepreneur Alliance Program 2019 for African innovators
Deadline: December 30, 2018
Apply to become a Harambean! Harambe Entrepreneur Alliance is a network of highly educated young African entrepreneurs spearheading high impact social and business ventures across the length and breadth of Africa.  If you are looking for ways to magnify your impact as an entrepreneur in Africa, apply today to join the 11th Class of Harambeans.
In partnership with reputable private and public sector groups their Alliance is establishing an ecosystem to support the entrepreneurial aspirations of young African leaders with mentors, feasibility study grants, scholarships, pro bono legal services and access to angel and venture capital. Their competitive selection process enables them to assemble an exceptional cadre of African innovators.
Benefits
You will benefit from their Ecosystem of Opportunities to support your entrepreneurial aspirations, including:
Fellowships and Grants from our partners
Scholarships (Fletcher / Oxford Skoll / Yale / Oxford Pershing Square)
Mentors
Venture Capital
The Harambean Network
Any young African wishing to gain access to any Harambean Opportunities must apply to join the Alliance and participate in Harambe Bretton Woods Symposium (HBWS).
About HBWS
The Harambe Bretton Woods Symposium (HBWS) is the annual gathering of the Alliance and an opportunity to welcome the new Class of Harambeans. During the four day gathering new  Associates introduce their ventures,  Opportunities are awarded, while accomplished Harambeans and Harambe Angels share their experiences and insights on Africa with the incoming Class of Harambeans.
The 12th annual HBWS will be held April 5-8, 2019 at Harvard University and the historic Mount Washington Hotel in Bretton Woods, New Hampshire, USA.
Eligibility
Eligible candidates to the Alliance must be of African birth or origin;
You must be currently enrolled in a college or university or be recent graduates;
You must be at the early idea stage or advanced stages of a social or business venture focused or related to Africa.
However, please note that every  opportunity has specific eligibility criteria. So please reference the  year of your  opportunity of preference for more information.
If you do not meet the criteria of any of the listed Harambean Opportunities you may still be admitted to the Alliance on the basis of the strength of your venture or idea. Additional opportunities may be available to you upon admission to the Alliance.
Deadline
Early Admission Deadline is November 30, 2018
Regular Admission Deadline is December 30, 2018
Applicants who submit their applications by the early admission deadline will be notified by February 2, 2019. All other applicants will be notified by March 9, 2019.
Application
Candidates must submit an application consisting of the following completed sections:
Your Venture
Progress to Date
Essays
Harambean Opportunities
Mentors
Recommendations
Leadership & Work Experience- Awards / Recognition & Skills
Education
General Information
Terms & Conditions
If you would like to join Harambeans, attend the HBWS or access any Opportunities, you must complete an online application.
For more information, visit Harambe Alliance.