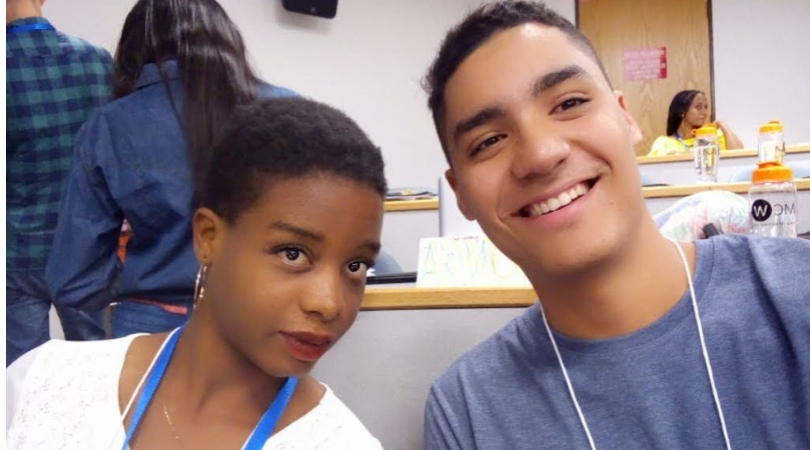 Tips for applying to the MCW Young Leaders Access Program by Adewuyi Roseline (2018 Participant)
By Adewuyi Roseline Adebimpe (2018 Participant)
Do you plan to apply for the 2019 MCW (Miracle Corners of the World) Young Leaders Access Program or have already begun you application? If so, then this piece written by Opportunity Desk (OD) user and 2018 participant would be of help.
The MCW Young leaders program is a full-funded program that brings together youth from all over the world, united by the goal of creating positive change in their communities. MCW Global's year-long flagship program is for participants (18 to 26), who are prepared to become leaders of positive change in their communities by giving them the tools and stills needed to transform passion into action.
MCW will cover all program costs and all flight costs for every accepted participant. This means that MCW will cover all costs during the program (July 23- August 1, 2019) including housing, food, travel, and any necessary supplies.
Highlight of my experience
I am a postgraduate student at University of Ibadan, Nigeria. I am passionate about gender advocacy and education.

I saw the MCW application on this platform. It really caught my interest. What spurred me were the guides I saw here. A 2017 participant, Ogbemudia Eddy, made available those tips that helped me.

I thought it is wise to share my experience and believe it could go a long way for you.

The program really stood out for me. I got to learn more on modern leadership in the context of 21st century realities, global citizenship and vision planning. Different steps and processes on how to implement projects were simplified for us. We had mentors who took us through the stages of our projects and made it seem like we already implemented our projects but on paper. I was also able to clearly distinguish between writing a vision and a mission statement and the appreciation of cultural diversity was further reinforced in me through this program. Beyond speakers talking, it was more participatory, engaging and stimulating. I was able discover my strengths through the team building exercises we had and my creative sense was further sharpened and strengthened. For more insights on my experience, you could check my blog.
Advice to Applicants
The MCW YLP application is divided into 3 stages
Stage 1: General Application
Stage 2: Need Assessment Survey
Stage 3: Skype Interview
STAGE 1
You are expected to fill your bio data which is pretty easy. Then you are expected to answer some essay questions.
Question 1: Identify an issue in your country that concerns you. How would you like to address this issue (500 words)?
Here, you are expected to talk about a particular issue in your country that bothers you and how you would like to address this issue. You need be mindful that you are working with limited words, so you have to be meticulous in your presentation – do not waste words.
First, there are diverse problems in our world today but you have to clearly observe a need in your immediate community and that which you are passionate about. You have to clearly state the problem you would like to tackle in your immediate environment.
Secondly, you have to convincingly show that it is a need in your community. You may show this through a general statistics of that issue globally likewise narrow it to the statistics obtainable in your immediate environment. This phase needs research as I had to check for publications on the issue I was addressing. I worked on the issue of the girl child education in a community at Akinyele Local Government Area in Ibadan.
After identifying the issue and stating in detail the area (mentioning in this order: community, local government area, state, and country), you can then identify the cause and effects of the problem. The effects ultimately being the problem you want to work on. Then concisely discuss your proposed project and how it will impact your community (and the world).
Some of the questions you may ask yourself and make reflect are:
There are definitely many problems around us, what makes this your priority?
Who are the stakeholders involved?
Are there (globally and locally published) facts and figures?
Does the proposed project have strong immediate and lasting solution or amelioration?
As a global citizen, apart from its benefits to your community, how well can you relate it to the world at large?
All these will help you form a convincing presentation.
Question 2: Please describe any experience in community or grassroots work.
You are expected here to talk specifically on the projects you have been involved in. For example, I stated clearly my engagements under gender advocacy likewise organizations I have worked with in the past. For the purpose of credibility, it will be good to be detailed, but be succinct. What project? Where? When? Who were involved? Why – of what purpose? Kindly take note that you own your story so clearly demonstrate here your engagements in humanitarian services.
Question 3 – Describe one time you had been faced with a challenge and had to come use a leadership skill to come up with a solution.
As a leader, challenges tend to come our way on regular basis. You might have experienced a number of challenges as a leader but think carefully on the one that speaks most to you. Talk about the challenge in your leadership journey, how you were able to tackle this challenge and how you have learned from the challenge. If possible that challenge might have even forged a more resilient spirit in you which might have helped you in your leadership journey.
I personally got my recommendation letters from The Head of Department in my school and the founder of one of the NGOs I work with. It should state clearly why you are capable enough to be part of this program. The person should be able to state how your skills and expertise have been of immense benefits to the organization and community.
This should be one page. It is important then to have a very good resume. It is a way of selling yourself on paper
STAGE 2
At this stage, you are expected to do a survey on your community project. You are expected to get respondents from members of your local community. MCW at this stage will send necessary materials and guide on how to do this. Please save a copy of your first essay questions as this will further help you while doing your survey. At this level, you are also going to make a video. Make this video compelling and state clearly your findings using statistics and how the community project is a need, the effects of the problem and possible solutions to the project and necessary stakeholders as well. In your video, you could also mention how your findings resonate with other past findings or those of other organizations.
STAGE 3
Here, you are expected to talk explicitly on your community project. You have to convince the person who will interview you that it is a need in your community, you are passionate about that project and that you are committed to implementing the project after the training program. Several people might be working on your project, you have to clearly show how your own ideas stand out from what others are doing in that line. From personal experience, this is also a time to read about MCW and what they do. I was asked some questions on that but my research and homework clearly came through for me and I was able to scale through.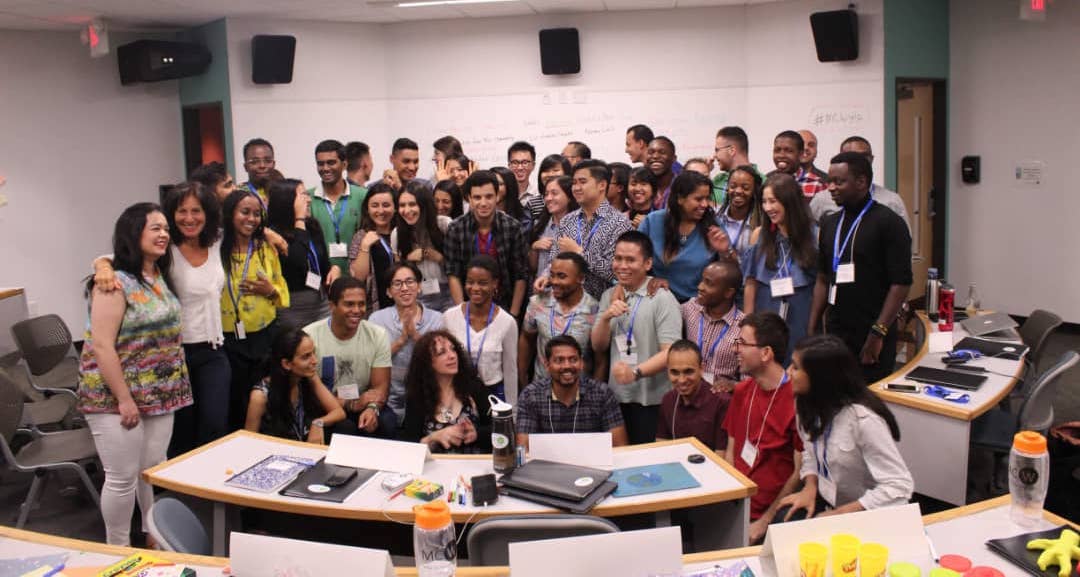 I hope these tips guide you and I look forward to reading about your selection story on Opportunity Desk very soon.
– Adewuyi Roseline Adebimpe (MCW YLP Participant 2018)
Apply now for the MCW Young Leaders Access Program.