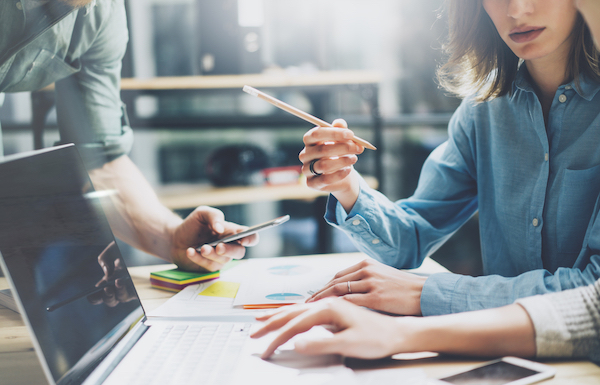 How to Write an Analysis Essay in 10 Easy Steps
Critical and analytical thinking are crucial both for everyday tasks and professional assignments. When it comes to college life, these cognitive skills are irreplaceable for the essay writing. This guide is dedicated to the critical analysis essay. Simple and concise instructions will help you to deal with this challenging essay type flawlessly. Make sure to accomplish the following steps, and your essay will get the highest score!
Choose your topic
You must first define the exact subject you will be analyzing. If your instructor specifies the topic, you can skip this step. If not, you should pick the topic that will impress your audience and will also be interesting for you. Your topic has to be narrow, concise, and understandable. For example, "Reasons of the global financial crisis" would be a topic that's too broad, but "The role of the American national banking system in the world financial crisis" is more narrow and thus easier to comprehend and work with.
Do your research
It is hard to have a reasonable opinion on something you don't quite understand, so the point of writing a critical analysis essay is to research your topic and then express an opinion, not vice versa. So, before writing the essay, conduct thorough research on different aspects of the subject you are analyzing. Use only reliable sources: online encyclopedias, reputable journals, non-fiction books, etc.
Define your topic's aspects
Analysis is about forming an opinion on a whole subject by dividing it into smaller parts and examining each of them. Try to look at your subject from different perspectives: causes, effects, consequences, etc. You can also analyze the historical background or previous studies on the topic. Divide et impera!
Brainstorm and write down your ideas
Fresh ideas and strong arguments are the basis of a high-quality analysis essay. For the brainstorming process, you need a sheet of paper and your imagination. We recommend you to try the following techniques:
You're free to use word associations, visual associations, mind mapping, and word banks to deal with this technique. Associations will help you to look at your topic from the most unexpected angles.
"For and against," "Advantages and disadvantages," "+ and -" — no matter how you call this method, it's still effective. Remember that pros and cons aren't always equally important.
Pretend to be somebody else. Look at your topic through the eyes of another person. For example, imagine what would a mother of many children say about the financial crisis? A fireman? Your teacher?
This simple question will show you many new perspectives on your topic. What if ghosts exist? What if all the animals extinct? What if pink is the new black?
If you need more details, you can easily find the descriptions of all these methods online.
Create an outline
Every text needs a structure. An outline will help you to visualize your essay and simplify further work. You can choose a format that is comfortable for you: scheme, diagram, pyramid, list, etc. Add keywords and sources to your outline, and a great template for your essay will be ready.
Compose your thesis statement
A thesis statement is the alpha and omega of every essay. That's your starting point. Your thesis statement establishes the structure of your text. Thus, you should be extremely accurate while composing it. The relevance between the thesis statement and the main body is crucial for the readability of your text.
Write the main body
In the main body, introduce your ideas and key points, supporting them with examples, factual and statistical data, and so on. Make sure that you develop one idea in each paragraph in order to avoid confusion. Don't forget that every point should be enforced with at least with one argument. Otherwise, your statements will look baseless and weak.
Write an introduction
Surprisingly, the introduction is not the first thing to write. In the first place, check which ideas you've managed to analyze in your main body. In such a manner, you'll know what aspects you can mention in the introductory section. You also present your topic, include a hook and a thesis statement in the introduction.
Write a concluding part
The worst question that you can hear from your instructor when he or she finishes reading your essay is "So what?" The main purpose of your conclusion is to answer this question and give your readers a sense of completion. Restate your thesis statement and remind your readers what they've learned from your analysis essay.
Edit and proofread
That's the most boring part of your work, but it's unavoidable. Grammar mistakes can spoil even the most exciting text. Before editing your essay, have some rest to prepare your brain. Proofreading requires the highest level of concentration.
Well, you know enough to write a critical analysis essay that will bring you an A! In addition, we offer you to check the writing service Essay Shark, as they have a great critical analysis essay sample on their blog. You'll be able to use it as a good example for your writing. Good luck and may the Force be with you!