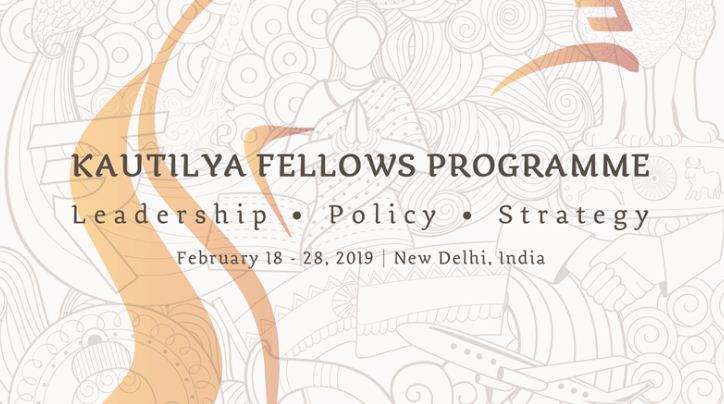 India Foundation Kautilya Fellows Program 2019 (Scholarship available)
Deadline: December 31, 2018
Applications are open for the India Foundation Kautilya Fellows Program 2019. The Kautilya Fellows Program is a 10-day long certificate program for scholars from around the world to understand modern day India and its growing leadership in the world.
The program aims to provide scholars from around the world an opportunity to study India's age old tradition of building cooperative relationships with other countries and understand India's growing leadership role in the world. In this edition, the program will also include a component on India's Public Policy wherein participants will be introduced to the public institutions in India and their role in enabling democratic governance. The Program is scheduled to be held in Delhi on February 18 – February 28, 2019.
Cost and Scholarship
The tuition at program is fully funded for all selected candidates. However there is a fees of USD 275 which covers cost of study material and meals for 10 days. The airfare to New Delhi and stay for duration of the program will have to be borne by candidates. Participants may choose to attend only of the two modules on foreign policy and public policy, in which case the fees is USD 138.
There are limited scholarships available for deserving candidates which will cover the cost of airfare, stay in New Delhi and fees of USD 275. The scholarship candidates will be decided by the Academic Council after reviewing completed applications.
Eligibility
Open to individuals, researchers, academicians and enthusiasts from across India, India's neighbouring countries and from key partner nations.
Application
For more information, visit Kautilya Fellows Program.