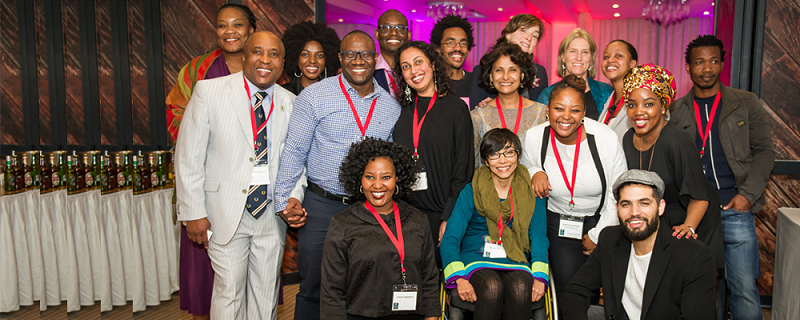 Canon Collins Trust Scholarships for Masters Study in the UK 2019 (Fully-funded)
Deadline: February 25, 2019
Canon Collins Trust invites applications for scholarships to support taught Master's degrees at 2 UK universities, commencing in September 2019. Scholarships are tenable at the School of Oriental and African Studies, University of London (SOAS) and University of Sussex.
Canon Collins Trust aims at building a community of change agents across southern Africa who create and use knowledge for positive social impact. Through their higher education and research funding, project grants and international events program, the Trust's unique approach cultivates a space where activism and research meet.
Scholarship
The scholarships cover full tuition fees, a monthly stipend, a return economy flight, a settling-in allowance and other support whilst in the UK.
Eligibility
Applicants for any of these awards must:
Be a national of, and normally resident in, one of the following countries: Angola, Botswana, Lesotho, Malawi, Mozambique, Namibia, South Africa, Swaziland, Zambia, Zimbabwe;
Be in possession of a good Honours degree (minimum second class, upper division or equivalent) or about to graduate in the year of application;
Have at least 2 years work experience in a relevant field.
Selection Criteria
Academic Record and References: Applicants should have a minimum of a good second-class (2.1) undergraduate degree and excellent references. Applicants with a first class degree will have a distinct advantage
Future Impact: All applicants need to articulate how they intend to put their scholarship into action and how the course will enable them to make an enhanced contribution to their community or country
Work Experience: They favour applications where there is a demonstrable continuity between an applicant's work experience, past study and their proposed course of study
Leadership Competencies & Personal Qualities: Applicants will be asked to demonstrate how they have developed their leadership skills in the workplace, academia or in their personal life. Priority will be given to those who can describe occasions in which they have used their skills to build strategic relationships and networks, support peers and mentor others, and/or deliver results that have led to innovation and change.
Commitment to Country/Community: They will favour applicants who most clearly show a desire to be part of and to contribute to the future prosperity of southern Africa
Application form: The application form matters. Applicants should:

Demonstrate a good command of English
Answer all of the questions properly and completely
Complete the application and deliver all supporting documents by the deadline
Application
All applicants are required to submit the following supporting documentation:
Certified copy of undergraduate degree certificate, if available
Certified academic transcripts
Reference letters from two referees. Ideally, you should submit an academic reference (preferably from your current supervisor) and a reference from an employer
ID document (The following are acceptable: Passport, Birth Certificate, Driver's License)
Proof of refugee status, if applicable
For more information, visit Canon Collins.