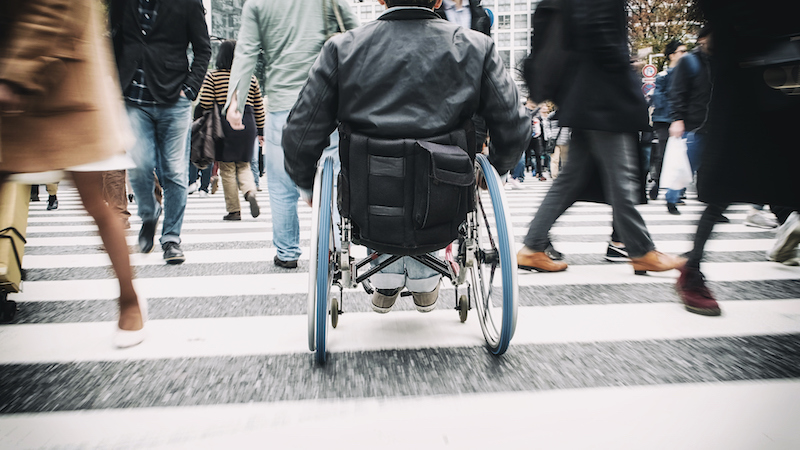 U.S. Department of State Professional Fellows Programme on Inclusive Disability Employment 2019 (Fully-funded)
Deadline: June 9, 2019
Applications for the U.S. Department of State Professional Fellows Programme on Inclusive Disability Employment 2019 are now open. The Professional Fellows Program on Inclusive Disability Employment (PFP-IDE) supports 20 mid-career professionals (Fellows) from Kenya, Uganda, and Tanzania, selected through a competitive process, to participate in a five-week intensive fellowship program at a university-based research and education center for disabilities in the U.S.
Fellows will be placed with a university- based research and education center for disabilities that will provide them with mentorship and learning experiences during their stay in the U.S. Hosts will help Fellows apply what they learn during their fellowship, and plan related projects upon their return to their home countries.
Key program activities include:
An orientation to the program and life in the U.S. During the one- day orientation, which will take place in Washington, D.C., Fellows will learn about the U.S. disability movement and disability rights, with a focus on inclusive employment.
A Professional Fellows Congress which will provide an opportunity to meet with hundreds of other Professional Fellows from many countries who are participating in other exchange programs. During the Congress, Fellows will have the opportunity to engage in discussions and professional trainings designed to further support the projects that Fellows are developing and that they will be implemented upon return to their home countries.
Individual Fellowship Training at a host site in the U.S., usually a university-based research and education center for disabilities in the U.S. where Fellows will work alongside experts and study policies and practices in inclusive employment. Fellows will be placed with a host whose expertise best matches their individual professional goals.
Weekly group seminars where Fellows will discuss their host site placement and share personal experiences and progress with developing their individual fellowship projects. These seminars will be facilitated by the PFP-IDE Program staff (AUCD, ICI & HI).
An individualized inclusive employment project that each Fellow will develop in the course of their onsite fellowship training with support from the host mentor. Fellows will implement the projects upon return to their home countries.
Additional in- country support for Fellows' project provided by their host mentor. Fellows' project implementation may include additional in-country support (training, mentoring, and/or technical assistance) provided by the Fellow's host mentor through an outbound trip. Approximately 6 hosts will receive funding to travel to their Fellow's home country to assist directly with the project implementation.
Ongoing access to alumni from other Professional Fellows Programs sponsored by the U.S. Department of State, which will provide opportunities to share information and experiences, and seek peer support and mentoring.
Benefits
Fellows will receive funding for their fellowship-related travel to and within the U.S., accommodations in the U.S., and more including:
Visa
Round trip travel between home country and U.S.
Accident and health insurance for the duration of the fellowship in the U.S.
Living allowance (or equivalent supports) to cover costs of meals, housing and incidental expenses (these funds, or some portion of them, can go directly to hosts if needed)
Reasonable disability-related accommodations, if needed
Eligibility
Be between the ages of 25 and 40;
Be a citizen, national or permanent resident, and be living and working in Kenya, Tanzania, or Uganda;
Be eligible to receive a U.S. J-1 visa;
Be proficient in spoken and written English;

Speaking proficiency means that you are able to participate effectively in most formal and informal conversations on practical, social, and professional topics. Communication in spoken English as interpreted by a sign language interpreter (which will be provided by the Fellowship program) through use of American, Kenyan or Ugandan Sign Language qualifies you for speaking proficiency.
Reading proficiency means you are able to read standard newspaper items, routine correspondence, reports, and technical materials in your special field.

Have at least two (2) or more years of relevant work experience with or for non-governmental organizations (NGOs), government offices, universities, schools or community-based organizations;
Have professional interest and/or experience in inclusive employment and disabilities;
Be self-directed and able to work effectively in a cross-cultural setting;
Have demonstrated leadership and collaborative skills;
Be able to participate in the Professional Fellows Program on Inclusive Disability Employment in the US either in the spring (April 27- May 27, 2019) or in the fall (October 16- November 23, 2019);
Be committed to returning to your home country for a period of two (2) years after completion of the program; and
Be committed to implementing an individual project that will benefit young people with disabilities and promote greater inclusive employment in your region, country, or community following completion of the program.
Application
For more information, visit U.S. Department of State Professional Fellows Programme.