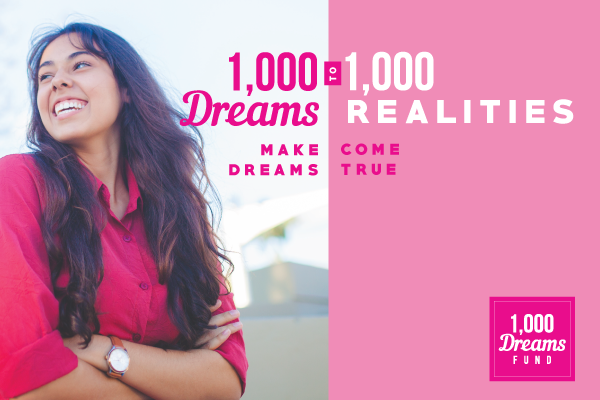 Pailwal Club of 100 Scholarship 2019 for Young Women in STEAM (Fall Semester)
Deadline: October 1, 2019
Applications are invited for the Pailwal Club of 100 Scholarship 2019 for Young Women in STEAM. In partnership with the Ila and Dinesh Paliwal Foundation, 1DF created a new scholarship fund specifically to support high potential young women in S.T.E.A.M. (Science, Technology, Engineering, Arts & Mathematics) with the intent to help accelerate their progress while in school through their transition into the workforce.
The 1,000 Dreams Fund – Paliwal Club of 100 provides one-time financial assistance to eligible women to help with expenses such as research-related costs, travel to conventions and/or educational conferences, graduate school exam or entry fees, and instructional programs related to creative, artistic or scientific pursuits. This grant is not intended for everyday expenses (e.g., utility bills, food costs) or costs related to medical care. The aim is to provide access to educational opportunities beyond tuition.
Scholarship
Five or more grants of at a minimum of $500 to a maximum of $1,000 will be awarded each semester.
Eligibility
You must be female and currently enrolled in a two-year, four-year college/university or graduate school in the U.S.
Applicants must demonstrate financial need
Applications must include at least one but no more than two letters of recommendation and an essay explaining how the grant would be used
Previous recipients are not eligible to reapply
Selection Criteria
Selection will be based on application contents, financial need and information gathered from letter(s) of recommendation.
Application
For more information, visit Pailwal Club of 100 Scholarship.