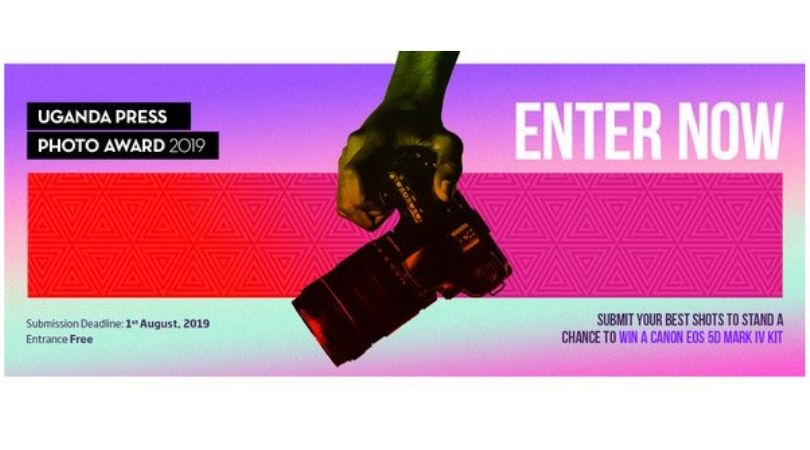 Uganda Press Photo Award (UPPA) 2019 for Photojournalists and Photographers
Deadline: August 1, 2019
Entries are invited for the Uganda Press Photo Award (UPPA) 2019 for Photojournalists and Photographers. Over the past seven years the UPPA has endeavored to not only celebrate Ugandan photojournalism but also to create a platform where Ugandan photographers can connect with other professionals, locally and internationally, as well as exchange and learn varied photography styles and perspectives through different programmes.
Submissions can be entered in six categories:
Daily Life: Images documenting the extraordinary in ordinary, or showing a new perspective on everyday life.
Environment: Images of nature and images documenting the impact man is having on the natural world.
News: Images covering news topics and current affairs.
People: Images, including portraits, that show a person's likeness, personality and character in their environment.
Sports: Images of everything sports-related: sporting events, sports stars or even a village football match.
Urban: Images documenting the fast changing landscapes in the surroundings brought on by urban development, be it on the streets, in architecture, or in changing or emerging ways of life.
Award
The winner will take home a professional camera, the Canon EOS 5D Mark IV, which will come with an EF 24-70mm lens, as well as the opportunity to showcase their work in an annual exhibition which features some of the best visual storytellers Uganda has to offer. Prizes will also be awarded in all other categories.
Eligibility
The Ugandan Press Photo Award will accept published and unpublished photographs;
The contest is restricted to Ugandan citizens, 18 years of age or older;
All entries must have been taken between September 1st 2018 and August 1st 2019, and must be submitted by August 1st 2019. This will be confirmed via EXIF data;
Each entrant can submit up to 3 single images for 3 different categories;
Entry is free;
In each category, the jury will select 1st, 2nd, and 3rd photograph(s). Prizes will be awarded for each place.
One photograph will be selected as the Uganda Press Photo of the year and the author of that photograph will receive the main prize.
Technical Guidelines
Only photographs in digital form will be accepted. There should be no watermarks, identifying marks or names of authors written on the photographs.
Each photograph has to be saved as highest quality jpg, at 300 dpi, minimum 3000 pixels on the longer side.
Photos that have been digitally altered beyond standard optimization will not be accepted. Only minimal adjustments are allowed. The organizers reserve the right to ask for unedited images.
All photographs should include a caption (short description of who, what, where, when, why. Not more than 50 words per photograph. Include when and where the photograph was first published) in the EXIF data/metadata.
Application
For more information, visit Uganda Press Photo Award.