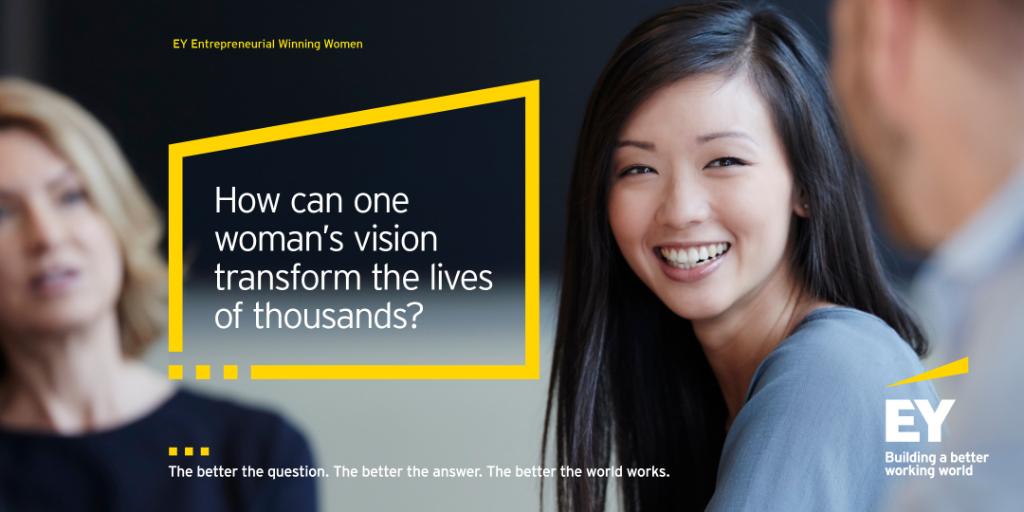 EY Entrepreneurial Winning Women MENA Program 2019
Deadline: August 31, 2019
Applications for the EY Entrepreneurial Winning Women MENA Program 2019 are now open. The EY Entrepreneurial Winning Women MENA program is a year-long executive mentorship program designed for women with established businesses who are ready to scale operations and grow to become global market leaders.
Spanning over 65 countries and over 400 participants, the EY Entrepreneurial Winning Women program identifies high potential women entrepreneurs whose businesses show real potential to scale and provides them with ongoing support to help accelerate their growth. Due to its inaugural success, the EY Entrepreneurial Winning Women MENA program is now in its second-year running. Globally the EY Entrepreneurial Winning Women program has been running for 12 years.
Benefits
Entrepreneurial Winning Women join an elite business network of the best high-growth companies and participate in a customized executive education program with year round activities designed to:
Expand their knowledge with the latest information, research and executive dialogues about business strategies and practices.
Identify potential partners, strategic alliances, customers and suppliers as well as prospective sources of private capital.
Provide access to informal, one-to-one guidance and support
Strengthen their executive leadership and business skills and identify opportunities to grow through meetings with senior advisors and seasoned entrepreneurs
Increase visibility for themselves and their companies among corporate executives, investors and the media, creating possible new collisions, collaborations and opportunities.
Eligibility
Open to high potential women entrepreneurs who:
Are founding CEOs (at least 51%) in a registered business
Demonstrate passion to grow their business and scale up internationally
Are ready to fully commit to the program and attend the Orientation Conference in Dubai in November 2019 (ticket and accommodation to be borne by candidate).
Candidates also have the opportunity to attend the EMEIA Conference in April 2020 and other global events (optional – ticket and accommodation to be borne by candidate).
And to businesses that:
Are at least 2 years old
Have annual revenues higher than USD 250,000
Are headquartered in MENA
Selection Criteria
Entrepreneurial Winning Women will be expected to demonstrate the necessary qualities to take the fullest advantage of this opportunity, including ambitious company growth goals, energy, creativity, entrepreneurial purpose and passion.
Applicants must have the confidence, conviction, tenacity, plan and overall professional acumen to take a high-potential business and scale it into a market leader. Additionally, Entrepreneurial Winning Women should have the maturity and level of business sophistication needed to interact effectively with potential investors, high-level business advisors and top executives.
Application
For more information, visit EY Entrepreneurial Winning Women.