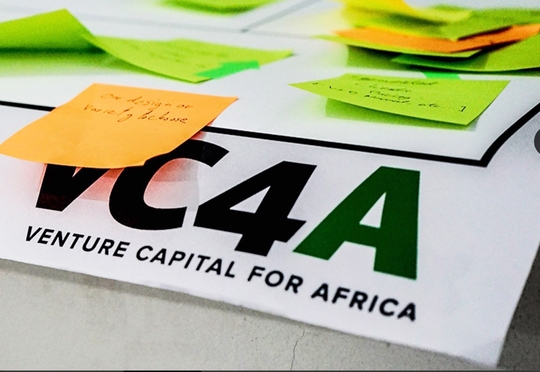 VC4A Venture Showcase – Series A for High-growth African Startups 2019
Deadline: July 31, 2019
Applications are open for the 2019 VC4A Venture Showcase – Series A. They are looking for 10 innovative, high-growth scale-ups to showcase at Africa Early Stage Investor Summit on Nov 13-14 in Cape Town. Are you operating in Africa, generating revenue and looking to raise your Series A round in the range of $250K and $5M? This is the opportunity you've been looking for!
In 2017-2018, they showcased 30 scale-ups from across the continent as part of the Africa Early Stage Investor Summit, resulting in a number of Series A deals totaling over $15M. Building on this success, the 'VC4A Venture Showcase – Series A' is now a central component of the annual Summit. This is an exclusive opportunity to introduce your company at once to everyone who's anyone in Africa's early-stage investment space.
Benefits
All-expenses-paid trip to Cape Town on November 10-16, 2019
3 minutes pitch in front of 300+ investors at the Africa Early Stage Investor Summit
30 minutes deep-dive session with investors in a private room
Two days of networking with investors, including Speaker Cocktail and Industry Leaders dinner
Mentorship and pitch training by partner VC investors
Opportunity to attend and pitch at partner event AfricaCom
Eligibility
Your company is for-profit and registered as an independent legal entity;
You have a product or service available on the market and generate revenue;
Your product or service is clearly innovative and/or your business model is new, disruptive and designed for scale;
You have a very strong management team of at least 3 people;
Your team is based in one or more countries on the African continent;
At least one of the founders has an African nationality;
You are seeking Series A investment in the range of $250K – $5M;
While there will be exceptions, most likely your startup has already received external investment, structured as either debt or equity, or received grants from donor organizations.
Selection Criteria
Commercial Value of your Product/Service (25%): Your company addresses a real problem in the market. Your product or service is different from others in the industry. Your business model is new and designed for scale.
Strategy for Growth (25%): The market size is significant and there is potential to expand locally and into new markets. Your startup is scalable and has a clear strategy for growth. You can show demonstrable progress.
Management Team (25%): Your team has the qualifications needed to make the business successful.
Market Traction & Financials (25%): They will evaluate your market traction, revenue streams, and unit economics. If any outside funding has been raised before, it's a plus.
Application
For more information, visit VC4A Venture Showcase.