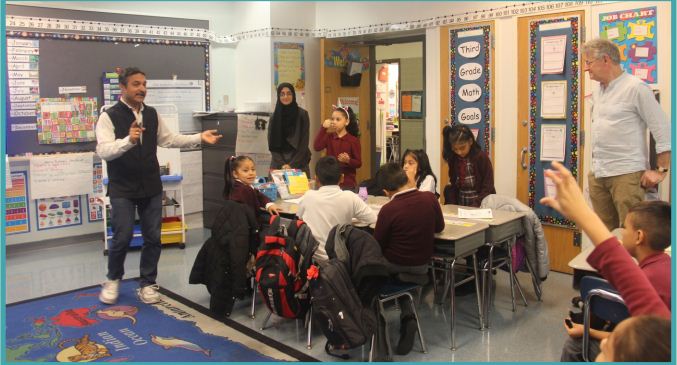 Fulbright-Nehru Academic and Professional Excellence Fellowships 2020-2021 for Indian Citizens (Fully-funded)
Deadline: July 15, 2019
Applications are open for the Fulbright-Nehru Academic and Professional Excellence Fellowships 2020-2021. The Fellowships aim to provide Indian faculty, researchers, and professionals the opportunity to teach, conduct research, or carry out a combination of teaching and research at a U.S. institution.
Depending on the U.S. host institution, it is likely that the grantee may contribute towards developing curriculum and conducting workshops and seminars. These fellowships are for four to nine months. If you are applying for a Flex Award, the minimum length of the total grant is four months and the maximum is six months.
Benefits
The fellowships provide a J-1 visa support, a monthly stipend, Accident and Sickness Program for Exchanges per U.S. Government guidelines, round-trip economy class air travel (two round-trip economy class air tickets for Flex), a modest settling-in allowance, and a professional allowance.
Subject to availability of funds, in case of grantees on eight or nine month grants, a dependent allowance and international travel may be provided for one accompanying eligible dependent provided the dependent is with the grantee in the U.S. for at least 80 per cent of the grant period. Flex grantees are not eligible for dependent benefits.
Eligibility
In addition to the General Prerequisites:
Faculty/researchers must have a Ph.D. degree or equivalent published work with at least five years of relevant teaching/research experience;
Professionals outside academe must have a master's degree or equivalent published work with recognized professional standing and at least five years relevant experience;
The applicant should upload a recent significant publication (copy of paper/article) in the online application; and
If the applicant is employed, s/he must follow the instructions carefully regarding Letter of Support from Home Institution. The employer must indicate that leave will be granted for the fellowship period. The applicant must obtain the endorsement from the appropriate administrative authority on the Letter of Support from Home Institution.
Eligible Fields
Applications are invited in the following fields only: Agricultural Sciences; Anthropology; Bioengineering; Climate Change Sciences; Computer Science (including, but not limited to, cyber security, digital economy, quantum computing, artificial intelligence, machine learning and big data analytics); Economics; Education Policy and Planning; Energy Studies; History; International Law; International Security and Strategic Studies; Materials Science (with emphasis on environmental applications); Mathematical Sciences; Neurosciences; Performing Arts; Physical Sciences; Public Health; Public Policy; Sociology; Urban and Regional Planning (with emphasis on smart cities and waste management); Visual Arts; and Women's and Gender Studies.
Application
Applications must be submitted online here
Please carefully review the FNAPE Applicant Instructions before starting your online application
Please refer to FNAPE Applicant Checklist before submitting the application.
In addition, you must complete and upload the following documents on your online application:
For more information, visit Fulbright-Nehru Fellowship.