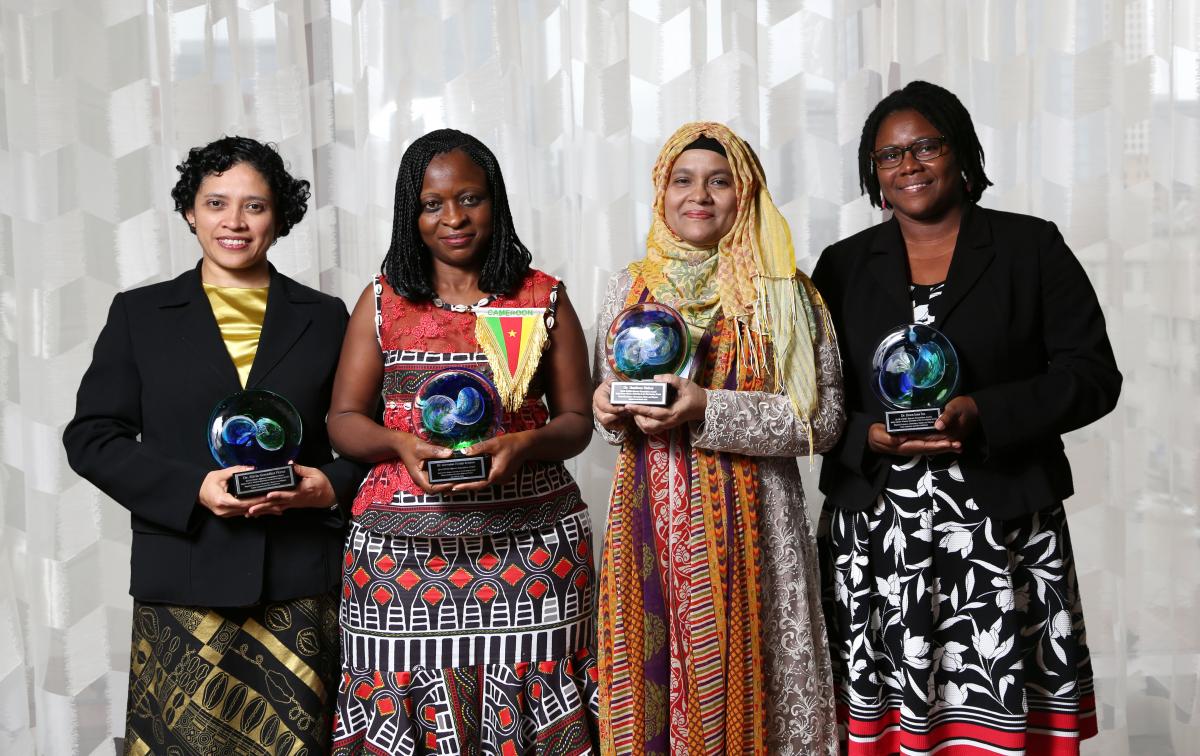 OWSD-Elsevier Foundation Awards 2020 for Early-career Women Scientists (Win $5,000 and a trip to the US)
Deadline: August 29, 2019
Applications are open for the OWSD-Elsevier Foundation Awards 2020 for Early-Career Women Scientists in the Developing World. The OWSD-Elsevier Foundation Awards is a high-profile award that honors the scientific and career achievements of women from developing countries.
The 2020 awards will be given to early-career women who have made significant contributions in the fields of Engineering and Technology. Launched in 2010 by The Elsevier Foundation, TWAS and OWSD, the Awards reward and encourage women working and living in developing countries in the early stages of their scientific careers.
Prizes
Cash prize of USD 5,000.
All-expenses-paid trip to attend the American Association for the Advancement of Science (AAAS) annual meeting, which will take place on 13-16 February 2020 in Seattle.
The 5 awards will be distributed as follows: one for each of the four regions of the developing world, plus an additional ¨floating" award for an outstanding candidate from any of these regions.
Eligibility
The applicant must be a female scientist who has received her PhD within the previous ten years;
In addition, the applicant must have lived and worked in one of the following science and technology lagging countries for at least 5 of the last 15 years:

Africa: Angola, Benin, Burkina Faso, Burundi, Cameroon, Central African Republic, Chad, Comoros, Congo, Côte d'Ivoire, Dem. Rep. Congo, Equatorial Guinea, Eritrea, Ethiopia, Gambia, Ghana, Guinea, Guinea-Bissau, Kenya, Lesotho, Liberia, Madagascar, Malawi, Mali, Mauritania, Mozambique, Niger, Rwanda, Sao Tome and Principe, Senegal, Sierra Leone, Somalia, South Sudan, Swaziland, Tanzania, Togo, Uganda, Zambia, Zimbabwe.
Arab Region: Djibouti, Palestine (West Bank & Gaza Strip), Sudan, Syrian Arab Republic, Yemen.
Asia and the Pacific: Afghanistan, Bangladesh, Bhutan, Cambodia, Kiribati, Lao People's Dem. Rep., Mongolia, Myanmar, Nepal, Solomon Islands, Sri Lanka, Tajikistan, Timor-Leste, Tuvalu, Vanuatu.
Latin America and the Caribbean: Bolivia, El Salvador, Guatemala, Haiti, Honduras, Nicaragua, Paraguay.
Eligible Fields
The eligible subject fields for the 2020 awards include:
Civil engineering
Electrical engineering, electronic engineering
Telecommunications/information engineering / Software engineering
Computer science
Mechanical engineering
Chemical engineering
Materials engineering
Medical engineering
Environmental engineering
Environmental biotechnology
Industrial biotechnology
Nano technology
Selection Criteria
Applications will be judged in terms of:
Scientific merit (eg. quality of publications)
International and regional impact (eg. invitations to present or chair at meetings; organization or participation on workshops; collaborations with scientists from other countries; national or regional awards received)
Capacity building – local, national and regional (eg. evidence of running MSc or PhD training programmes; developing and providing resources for students and young researchers; mentoring activities).
Evidence of innovation will be considered favourably.
Application
Applications must include:
Candidate's curriculum vitae
Full list of publications
At least one (preferably two) reference letter(s)
Endorsement statement from a senior academic scientist (e.g. OWSD members, TWAS Fellows, visiting scientists and staff of The International Centre for Theoretical Physics – ICTP, national science academies, national research councils and heads of departments/universities, both in developing and developed countries). Please note that the endorser cannot also be a referee.
For more information, visit OWSD-Elsevier Foundation.