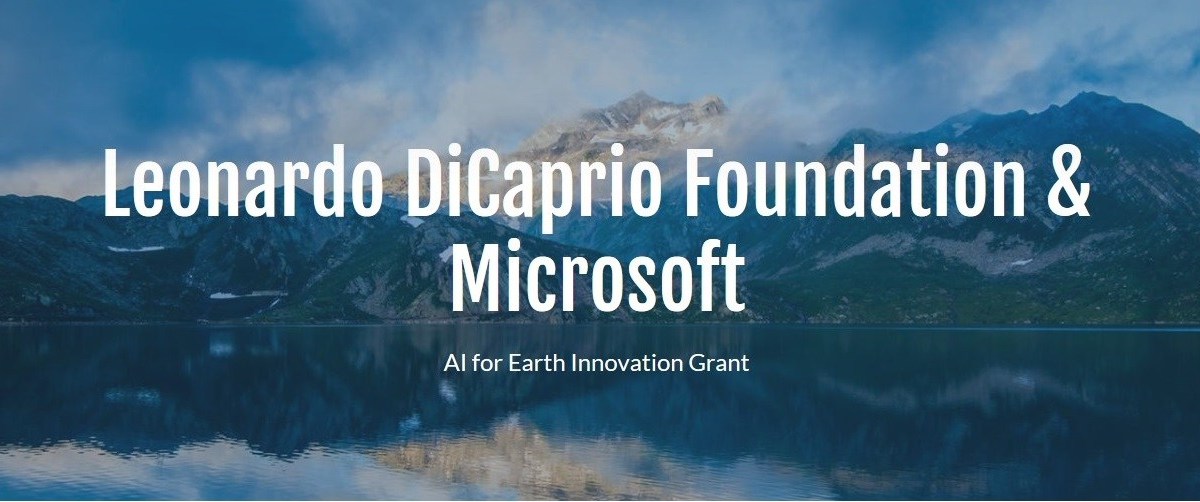 Leonardo DiCaprio Foundation/Microsoft AI for Earth Innovation Grant 2019 (Up to $100,000)
Deadline: July 31, 2019
Applications are open for the Leonardo DiCaprio Foundation/Microsoft AI for Earth Innovation Grant 2019. To further their missions, LDF and Microsoft are collaborating on the AI for Earth innovation grant to support applicants in creating and deploying open source machine learning models, algorithms, and data sets that directly tackle environmental problems faced by the world today.
With the latest IPCC Special Report outlining the level and urgency of broad action required to prevent global temperatures from exceeding 1.5 degrees, they would like to request a call for proposals that can deliver impactful solutions to immediate matters in the following four categories:
Climate change
Biodiversity conservation
Agriculture
Water
Grant
Proposal requests can be up to $100,000, for support over one year only. In addition to financial support, successful proposals will receive free access to AI for Earth API's, applications, tools, and tutorials, and support for their computational work on Microsoft Azure. Applicants must demonstrate a plan for continued support of the work beyond the grant period.
Eligibility
Applicants must be nonprofit organizations or academic institutions;
They recommend that the main applicant has a demonstrated background in environmental science and/or technology, and they require that at least one member of the team has strong enough technical skills (such as machine learning, statistical data analysis, scientific modeling, software development, and/or remote sensing) to complete the proposed project successfully;
The organizers believe great ideas spring from a diversity of experiences, and thus encourage applications from all over the world.
Project Requirements
All models supported through this grant must be open source, and grant recipients must be willing to share their models for use by other environmental researchers and innovators. More specifically:
Grant recipients must make their solutions available for publication on the AI for Earth website through a designated open source license;
Grant recipients must make the training data on which their solutions are developed publicly available in standard digital format;
Grant recipients must include with their solutions a standard description template, including information on the machine learning data on which the solution was trained, summary statistics about solution performance, example use cases, and a disclaimer about the prototype nature of the solution; and
Grant recipients must implement and deploy their solutions on Microsoft Azure.
Application
For more information, visit AI for Earth Innovation Grant.