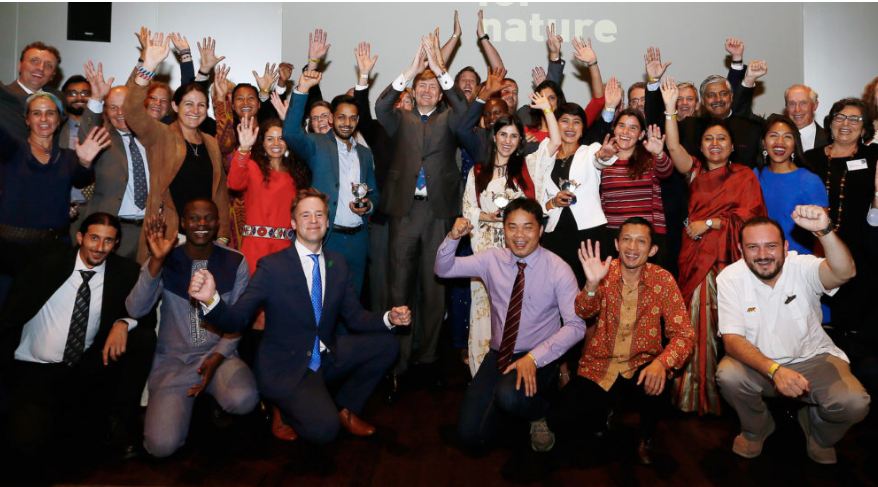 Future for Nature Awards for Conservationists 2020 (Up to €50,000)
Deadline: September 15, 2019
Are you a passionate conservationist with unlimited dedication and willpower to protect species of wild animals and plants? Are you under 35 years old? Apply now for the Future for Nature Awards 2020.
The Future For Nature Foundation (FFN) supports young, talented, and ambitious nature conservationists committed to protecting species of wild animals and plants. They believe in the power of the individual. Therefore, they select a new generation of nature conservationists worldwide who they believe make the difference for the future of nature. Natural leaders who inspire and with their drive and 'stubbornness' achieve impressive results. Annually, they put three of these promising young people in the spotlight.
Award
The winners each receive 50,000 Euros and the prestigious FFN Award during their annual flagship Award event. The winners may spend the money at their own discretion in the service of nature conservation; after all, they know better than anyone where the money is most needed. Future For Nature offers much more than just one-off financial support.
Winning the FFN Award gives the winners international recognition for their work and opens doors that were previously closed.
FFN offers the winners a platform and brings their stories to the attention of conservationists, financiers and a wide audience, allowing them to increase their impact and gain more access to funds.
They also give the (former) winners an extra stage via the Future For Nature Academy. This is an independently functioning committee, which now works in 8 cities for and by students with the aim of inspiring students to become active in nature conservation and to offer them resources such as lectures, networking and workshops.
FFN is building a growing community of (previous) winners, dedicated men and women who inspire each other and form a family of like-minded people. FFN offers them the opportunity to meet each other and continue to learn with each other in order to continue their fight for nature as efficiently and effectively as possible.
Eligibility
The candidate:
Should not be older than 35 years and no younger than 18 years on April 30, 2020.
Has achieved substantial and long-term benefit to the conservation status of one or more animal and/or plant species or for a specific population of one or more animal and/or plant species.
Has demonstrated commitment, determination and passion for conservation work.
Has demonstrated leadership and entrepreneurship in his/her conservation work.
Has been creative and innovative in his/her work.
Has demonstrated to be (cost) effective and integer in the conservation work performed.
Must be determined to continue his/her conservation work, as the Award aims to stimulate the winner's future work. It is not an "end of career" prize.
Is proficient in English to be able to reach a large audience.
Application
For more information, visit FFN Awards.