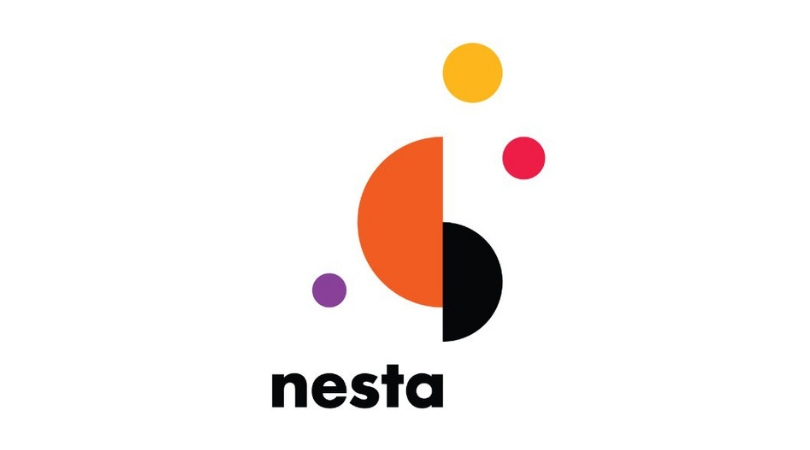 Open Up Challenge 2020 for Fintech Innovators with open banking solutions for UK consumers (up to £300,000, equity-free funding)
Deadline: October 2, 2019
Applications are open for the Open Up Challenge 2020 run by Nesta Challenges and backed by the Open Banking Implementation Entity as part of the UK's world-leading open banking agenda. Open Up 2020 is a £1.5m prize fund to unlock the power of open banking for UK consumers. The challenge is calling for fintech innovators to create open banking enabled solutions which help consumers across the UK.
Open Up 2020 is designed and timed to boost consumer awareness and adoption of open banking-enabled products by:
Providing 12 to 15 finalist teams with £50k each, growing to as much as £300k each for 3 to 4 winning teams,
Promoting their products in a national digital awareness campaign, and
Offering expert non-financial support so they can accelerate their solutions.
Benefits
If your app or fintech product is selected, you will receive up to £300,000, equity-free, plus a powerful programme of non-financial and marketing support.
The total prize fund is £1.5m, distributed as follows:
12 to 15 Finalists will be awarded prize grants of £50k each
3 of these Finalists will be awarded a further £50k each for demonstrating the clearest alignment with the financial inclusion goals of Open Up 2020
3 to 4 Winners, chosen from the Finalists, will receive prize grants of £150k to £200k each
All prize grants are equity-free. You'll retain full control of your intellectual property.
During the period November 2019 to July 2020, as a Finalist, you will receive the following non-financial support:
User Experience: Work with their expert partners to deepen your approach to signing up new customers, including messaging, addressing fraud and privacy concerns, conversion rate optimisation, and analytics and measurement.
Growth Marketing: Feature prominently in a national digital marketing campaign to drive new users to your service. This campaign has a dedicated budget, paid for by Open Up 2020, and will be planned and executed by our digital marketing partner, in consultation with Finalists.
Legal & Regulatory: Receive expert legal advice from one of the UK's leading technology law firms, addressing your specific needs related to privacy, data protection and all aspects of FCA authorisation including AISP/PISP authorisation.
Peer & Expert Insight: Draw on a programme of support including: sparking cooperation between Finalists tackling common problems, media training with experienced broadcast journalists, and bringing in experts on best practice around messaging, user data, consent and transparency.
Work with OBIE: Participants will also have unique opportunities to bring their insight and opinions directly to regulators and policymakers in open data, including via a dedicated contact at the Open Banking Implementation Entity, and roundtables run by OBIE just for Finalists
Eligibility
The technology product or app you enter into Open Up 2020 ("the Product"):
Must be aimed at directly serving UK consumers, or, if the Product does not directly serve UK consumers, it powers products or services that are themselves directly serving UK consumers. B2B products will not be considered. Only Products that will benefit UK consumers will be considered.
Must target a total potential market of at least hundreds of thousands, ideally millions of consumers.
Must be launched in the UK market at the time of application, or on track to full public launch on or before 31 January 2020. 'Pre-launch', 'closed Beta' and other 'testing'-stage Products not on track to meet this deadline will not be considered.
Must use the Open Banking Implementation Entity API endpoints and conform to the OBIE Read/Write standards to programmatically access digital bank account data and/or payments functionality, even if in practice the Product does so indirectly by using the AISP or PISP capability of an authorised Technology Service Provider.
They are looking for products and apps that use open banking to help people better manage their money through more transparent, accessible and fair products. This includes:
Personal current account comparison that supports 'unbundling' and easy switching to a different account provider
Helping people use an overdraft provider that is not their bank and avoid expensive, unexpected fees ('unbundling' of overdrafts from personal current accounts)
Automated/'robo' financial management to help build savings buffers and manage debt
Widening access to affordable credit including alternative lending options and innovations in credit scoring
Boosting earnings on savings, including high balance sweeping so people earn interest on their credit balance
Micro-payments towards savings
This list is in no way exhaustive and they will be looking for innovative applications that use open banking to tackle a wide range of personal finance-related problems and opportunities.
Social impact is important to them so they have a special focus on ground-breaking apps and products that serve those who are financially excluded.
Application
For more information, visit Open Up.