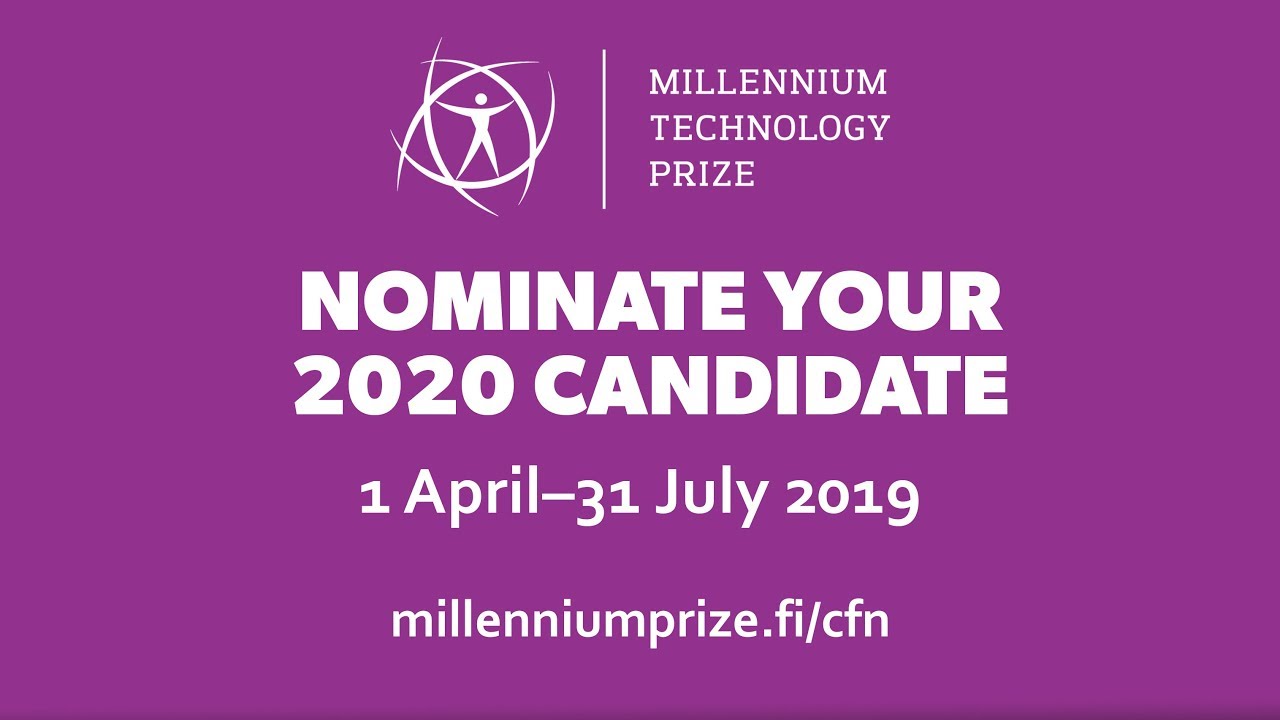 Technology Academy Finland (TAF) Millennium Technology Prize 2020 (€1,000,000 Euros)
Deadline: July 31, 2019
Applications are open for the Millennium Technology Prize 2020. The Prize highlights the extensive impact of science and innovation on the well-being of society. The Prize is awarded every two years by Technology Academy Finland TAF to an individual or to a team of any nationality. The State of Finland, academic institutions and high-tech industries established the Prize in 2004 as Finland's tribute to innovations for a better life.
The Millennium Technology Prize is awarded for groundbreaking technological innovations that benefit millions of people around the world by:
Enhancing quality of life
Promoting sustainable development and mitigation of climate change
Generating applications with global commercial viability
Creating new socioeconomic value
Stimulating further cutting-edge research and development in science and technology
Award
The prize of One Million Euros is awarded to the selected nominee.
Eligibility
Nominations are invited from organizations such as universities, research institutes, academies of science and technology, companies and industries;
The Millennium Technology Prize can be awarded to an individual or to a team of any nationality;
All individuals who deserve the Millennium Technology Prize for the proposed innovation must be named in the nomination. The Prize is intended for innovators in the active stage of their careers.
Application
The nominator must contact the nominee(s) in advance to request permission for the nomination. Self-nominations are not accepted. All nomination materials are to be provided in English and submitted by 31 July 2019 at the nomination portal.
For more information, visit Millennium Technology Prize.