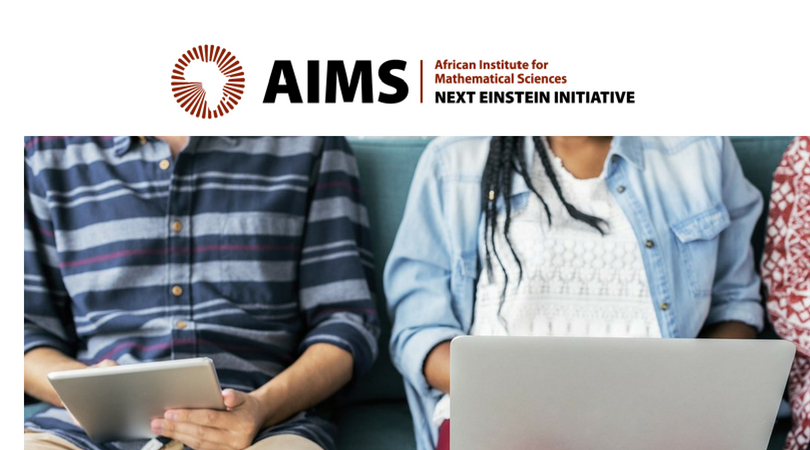 AIMS-NEI Big Data for Development Innovation Challenge 2019
Deadline: August 21, 2019
Applications are open for the AIMS-NEI Big Data for Development Innovation Challenge 2019. The African Institute for Mathematical Sciences – Next Einstein Initiative (AIMS-NEI), in partnership with the International Development Research Centre (IDRC), is launching the Big Data for Development (BD4D) Innovation Challenge.
The BD4D Innovation Challenge aims to support emerging young African data scientists to develop innovative solutions that leverage new and non-traditional sources of data to address development challenges.
Expected Submissions
Solutions: These are innovative big data-driven solutions that address one of the challenge statements presented in the BD4D Innovation Challenge. The submitting solutions should have been tested or validated at a basic level and demonstrate this through the submission form.
Prototypes: These are innovative functional prototypes that are yet to be validated, and that address one of the challenge statements. Prototypes will be expected to justify the value of their concept through written documentation, supporting data, screenshots, videos or other relevant media files.
Awards
Selected candidates will pitch at the Final Challenge and compete for seed funding awards and mentorship support. Challenge Winners will be selected and awarded for the following categories:
Best BD4D-IC solution: Up to $10,000
Most Innovative BD4D-IC solution: Up to $10,000
IMS-NEI will extend an invitation to the winning solutions to explore ways to collaborate in validating, implementing or scaling the project's reach. All winning projects will be recognized through public communications from the AIMS-NEI, IDRC and the World Bank Group and may be mentioned as part of a high-profile international event where the BD4D network will participate.
Eligibility
Open to applicants from member countries of the African Union;
Applicants may be individuals or teams of individuals. Teams are encouraged to combine skills in data science and data engineering;
Applicants are responsible for compliance with the legal requirements of their country.
Judging Criteria
Relevance to challenge focus areas (20%)
Innovativeness (20%)
Practicality of use, impact and potential for scale (20%)
Technical feasibility (20%)
Team (background, capabilities) (20%)
Application
Each Contestant will be required to provide the following as part of his or her Submission:
A link to a demo of your solution/prototype, which could be in the form of a Kaggle kernel, Youtube video, Medium article, or hosted web application, among others.
A text description of your solution/prototype
Electronic acknowledgement through the website that the entrant(s) have read and agree to the Terms and Conditions.
For more information, visit AIMS-NEI.