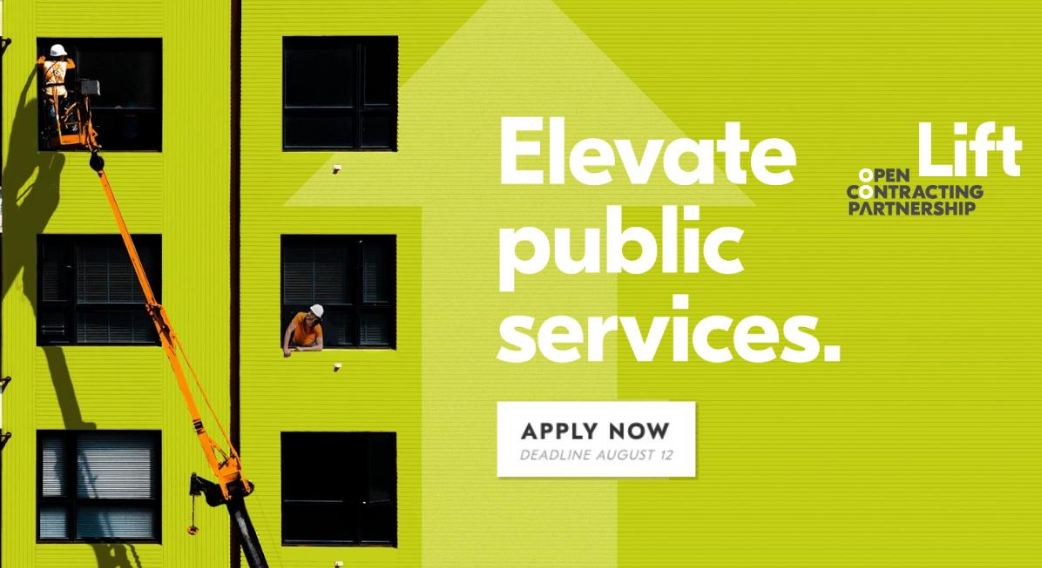 Open Contracting Lift Program 2019
Deadline: August 12, 2019
Applications are open for the Open Contracting Lift Program 2019. How will you change public contracting to radically improve goods, works or services? Open Contracting Lift is a new program that will help teams of bold procurement reformers propel their ambitious plans towards systemic change.
Over 14 months, you'll receive extensive, tailored support from leading experts and peers to deliver better goods, works or services for everyone through new contracting strategies. Learn how to build buy-in, open up data, and establish better ways to make public contracting effective and fair.
Benefits
Propel your reform ambitions: Get better results from your reform project. Create effective public contracting strategies that will help you achieve your ambitious goals.
Learn globally, change locally: With 100 days of technical support, you will get bespoke guidance on how to use public contracting to deliver better results. Learn about what works and which mistakes to avoid when building buy-in, using open data and implementing results-driven contracting strategies with vendors and stakeholders
Join a community of reformers: Connect with experienced peers who have led successful reforms and overcome similar challenges. Co-work with experts who can help you adapt proven solutions to your context. All applicants will be invited to join an online community to share progress and lessons with fellow practitioners.
Eligibility
All applicants should be:
Pursuing a project that aims to improve the quality of public goods, works or services through contracting,
A team with at least two key members: someone who can build political support (what we call a Field Influencer) and someone who can navigate the procurement system (what we refer to as a Bureaucracy Navigator); and, if the project requires a technology solution, a technical expert,
Able to deliver their project with existing technical infrastructure,
Working in a country deemed "Good", "Satisfactory", or "Problematic" by the Reporters Without Borders Press Freedom Index 2019. (Countries deemed "Difficult" by this index will undergo additional consideration. See the Application Scoring Guide for details.);
Committed to participate fully in the 14-month program.
Selection Criteria
Applications will be scored up to a total of 20 points against the following key criteria:
The potential impact of your project to improve the quality of public goods, works or services
The feasibility of implementing your project within your context
The capacity of your team to deliver on your project
Application
For more information, visit Open Contracting Lift Program.